Vaccinated Australian citizens and the parents of residents will be able to visit Sydney from 1 November without the need to quarantine.
The move announced by the New South Wales (NSW) state government at first indicated that all tourists and foreign travellers could freely enter.
But Prime Minister Scott Morrison later quashed that idea.
Australia's borders have effectively been closed since March 2020, making it difficult even for citizens to enter.
"We are not opening up to everyone coming back to Australia at the moment," Mr Morrison said.
He said priority would be given to Australians and family members, after which the nation would then consider migrants, those with work and study visas and the "challenge" of tourists.
"This is about Australian residents and citizens first," Mr Morrison said on Friday.
The rights have also been extended to include the parents of Australians, even if they are foreign nationals, allowing Australians to be reunited with their family members who are overseas.
The hotel quarantine requirement is able to be removed in NSW thanks to the state's high vaccination rate – nearly 80% fully dosed for the eligible over-12 population, the prime minister said.
Since the start of the pandemic, Australia has had some of the world's strictest border rules.
There have been tight caps on how many people are allowed into the country and entry has almost exclusively been to citizens and permanent residents. Upon arrival, they have had to do mandatory 14-day hotel quarantine at their own cost.
Australia's strict border controls have also prevented people inside the country from leaving. That will also end in November, with people able to travel when their state's vaccination rate hits 80%.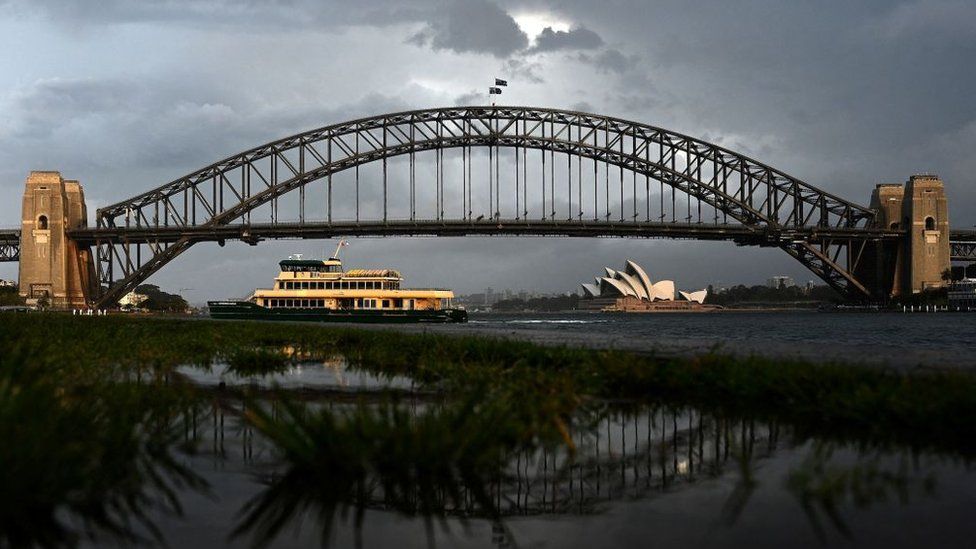 There was confusion earlier on Friday, when NSW Premier Dominic Perrottet declared that Sydney would be "reopening to the world" and all vaccinated international travellers, regardless of their visa or citizenship situation.
But this was not granted by the federal government – which is in charge of visas and entries into Australia.
"It is for the federal government to decide when the border opens and shuts at an international level," the prime minister said.
NSW authorities were yet to clarify the policy mix-up on Friday.
International holidays possible before Australian travel
Sydney only emerged from a 107-day lockdown on Monday but is charging ahead with reopening to the rest of the world. NSW authorities say their state – which is the most populous in Australia – is leading the way for the nation.
But travel remains heavily restricted across the country – as state borders remain closed under competing virus containment policies.
It is now probable that NSW residents could travel overseas before being allowed to visit another Australian state.
Mr Perrottet acknowledged the discrepancy on Friday, saying: "I think people in New South Wales will be flying to Bali before Broome [in Western Australia]."
Queensland, Western Australia, South Australia, Tasmania and the Northern Territory have all banned travellers from infected states like NSW and Victoria in a bid to keep their case numbers at zero.
Those states have not specified when they might reopen.
Australia has recorded more than 138,000 infections and just over 1,500 deaths from Covid-19.
Source: BBC