Alexander Cofie started playing colts football with Black Stars great, Laryea Kingston and several others who went on to play in major leagues in Europe.
Today, he is a barber, working from a tiny kiosk made of plywood in Bukom, where he was born and has lived his entire life.
His, is the story of many budding talents in this buzzing shanty town- once a bastion of commerce and hip-life in pre-colonial Ghana. Now, wracked by years of poverty and under-development. The lack of opportunities stifles local talent, says Cofie.
"As for Bukom, everybody has a talent. Even children. But we don't have support,"
When Cofie abandoned his football career, he took to refereeing. And to make his craft unique, he added dancing on the pitch. Today, his videos have gone viral, and he says he has had calls from people all over the world wanting to meet him.
"I did not learn how to dance. I was born with it. In Bukom, everyone is a dancer," he says.
Bukom has produced many national greats in boxing, dance, music and football, including former world champion Azumah Nelson and Ike Quartey.
Last year, government built an Astroturf park at the centre of the slum- where for many years, young people played football on a red dirt field. Since then, many of the unknown talents here have found a place to show their craft.
Benjamin Lamptey, 22, a footballer and someone frustrated by the years of underdevelopment of the area's talents, started a football competition staged on Monday nights.
Starting around 4 PM every Monday, he brings together football teams from all over Accra to play the local team in Bukom. The game nights- called Monday Stars- also attract dancers, acrobats, magicians, and many others to show their talent to the cheering crowd. Local businesses, taking advantage of the crowd, come to sell too.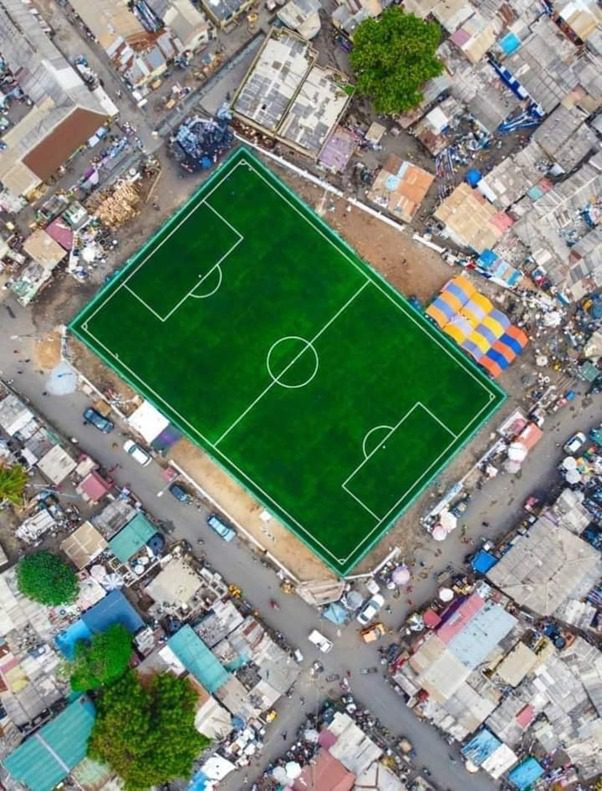 "It is a festival. It's like a big party, and it brings the community together. My Monday Stars is very popular. These days, if Monday Stars doesn't come on for any reason, people will be very angry," Benjamin says.
It is referee Alexander Cofie's dance moves that have attracted hundreds from outside Bukom to see the weekly competition.
"You know Bukom, people like fighting. So they bet during the game, and so tempers are always high. So I ask the DJ to play music, so I dance during the game to bring tempers down," he says.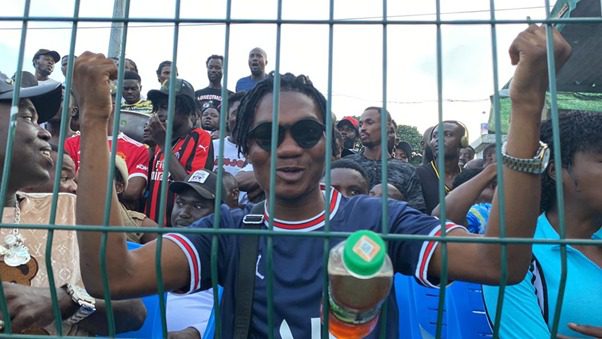 Nii Tetteh, a local photographer, he, too a native of Bukom, made videos of referee Cofie and shared them on his social media page where he promotes local talents.
Many of his videos have gone viral with thousands of views and shares on Instagram and Facebook, earning him many media interviews.
"I am amazed at the sheer number of talents here and how many go waste. So I document them and share their stories so they can get help. As for referee Cofie, I believe if he has an opportunity to train and better himself, he can become a great referee," he says.
Referee Cofie wants to pursue a professional course. He hopes that the new attention he is having in Bukom will get him the needed support.
"We need help. If we get help, we can produce many stars from Bukom," he says.
SOURCE: JOY NEWS