A prominent Tory donor who contributed to Boris Johnson's leadership campaign was involved in one of Europe's biggest corruption scandals, a BBC investigation has discovered.
Mohamed Amersi has given nearly £525,000 to the party since 2018.
Leaked documents reveal how he worked on a series of controversial deals for a Swedish telecoms company that was later fined $965m (£700m) in a US prosecution.
Mr Amersi denies any wrongdoing.
The 61-year-old is a corporate lawyer who worked as a consultant for Telia between 2007 and 2013.
Working with the International Consortium of Investigative Journalists and the Guardian, BBC Panorama has obtained documents that show how Mr Amersi was involved in a controversial $220m payment to a secretive offshore company in 2010.
The firm was controlled by Gulnara Karimova – the daughter of the then president of Uzbekistan – and the payment was described by the US authorities as a "$220m bribe".
Mr Amersi's lawyers said the offshore company had been "vetted and approved by Telia" and that its involvement "did not raise any red flags" to him.
Questions about the sources of Mr Amersi's wealth come as the Conservative Party's annual conference is under way in Manchester.
His donations have included more than £100,000 towards the 2019 general election campaign and £10,000 to the prime minister's leadership bid.
Mr Amersi's Russian-born partner, Nadezhda Rodicheva, has also donated money to the Conservatives – more than £250,000 in 2017 and 2018.
Political law expert Gavin Millar QC believes the Conservatives should return the money.
"I think they should give it back… if serious questions are being asked about the donor," he said.
But Mr Millar added "the bottom line is they don't have to, and there's nothing in the law or the regulation of our system that compels them to do that".
The main political parties including Labour and the Liberal Democrats have all faced calls to hand donations back over the years.
At the moment individual donors only need to be on the UK electoral register.
Once a party has checked that, they can accept as much money as they like.
Mr Millar said: "You would have thought… that there should be some sort of obligation placed on them in law, to enquire a little bit into where that large sum of money comes from.
In recent months, Mr Amersi has been drawn into a "cash for access" row centred around claims that high-spending Tory donors were able to gain regular meetings with the prime minister and chancellor.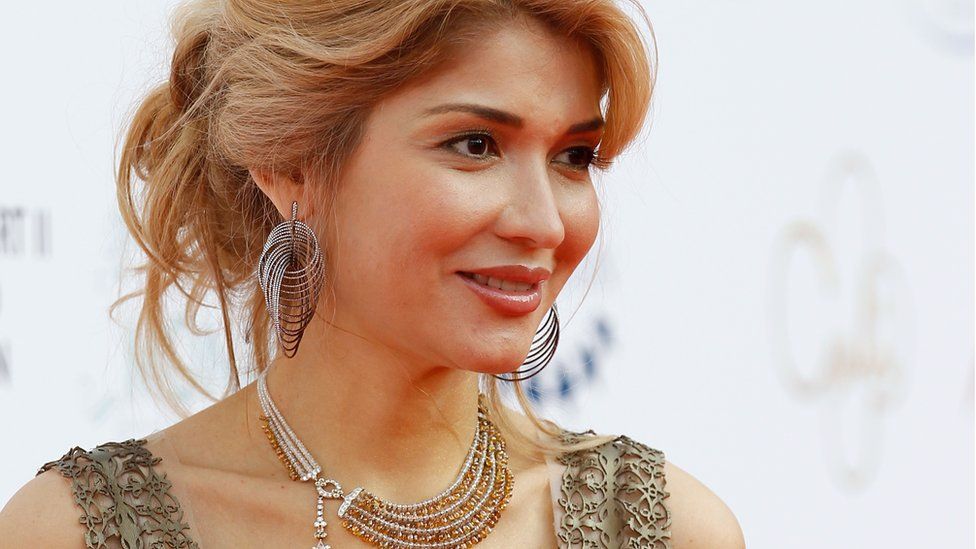 Mr Amersi's name is featured in a leak of almost 12 million documents and files known as the Pandora Papers.
They detail the workings of offshore financial firms in locations including the British Virgin Islands, Panama and Singapore.
On Sunday, the BBC revealed how documents showed the King of Jordan amassed a secret property empire, and the Azerbaijani president and his associates have been involved in property deals in the UK worth more than £400m.
The leaked documents also showed how the former UK prime minister Tony Blair and his wife, Cherie, bought a London property for £6.45 million in an offshore deal that saved them £312,000 in stamp duty.
The documents show Mr Amersi purchased two properties in the UK – a Mayfair townhouse and country home in Gloucestershire using secretive offshore companies.
Further investigations by the BBC and its media partners have indicated Mr Amersi was involved in negotiations that resulted in $220m being paid to a Gibraltar-based company.
The firm was secretly owned through an offshore company by Gulnara Karimova, the daughter of the then president of Uzbekistan, Islam Karimov.
Telia had given her shares in one of its companies in 2007 and three years later agreed to buy most of the stock back for $220m – a move US authorities described in a criminal prosecution as a "bribe payment… in order to continue its telecoms business in Uzbekistan".
Telia was seeking new mobile operating licences for its business in the country at the time, and prosecutors say Ms Karimova – a one-time pop star and UN ambassador – had "influence" with the Uzbek regulator.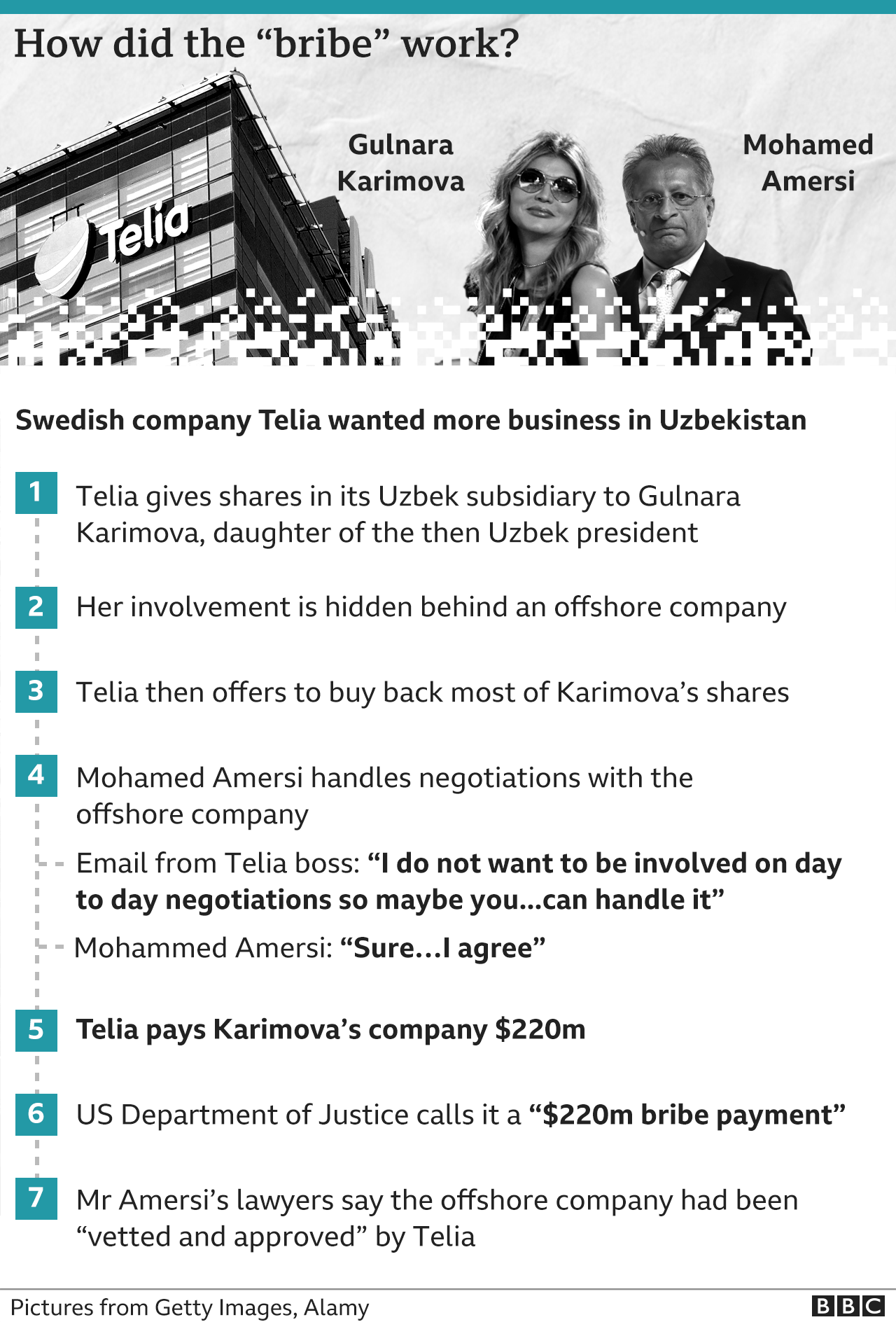 The incident formed part of the case brought by the US Department of Justice against Telia and some of its officials.
The proceedings were settled in 2017 without going to trial after Telia agreed to pay a penalty of more than $965m and accepted responsibility for breaking anti-corruption laws.
Telia officials were charged in Sweden over their dealings with Ms Karimova – but they were acquitted after a court ruled that the country's bribery laws did not apply in the case.

Who is Mohamed Amersi?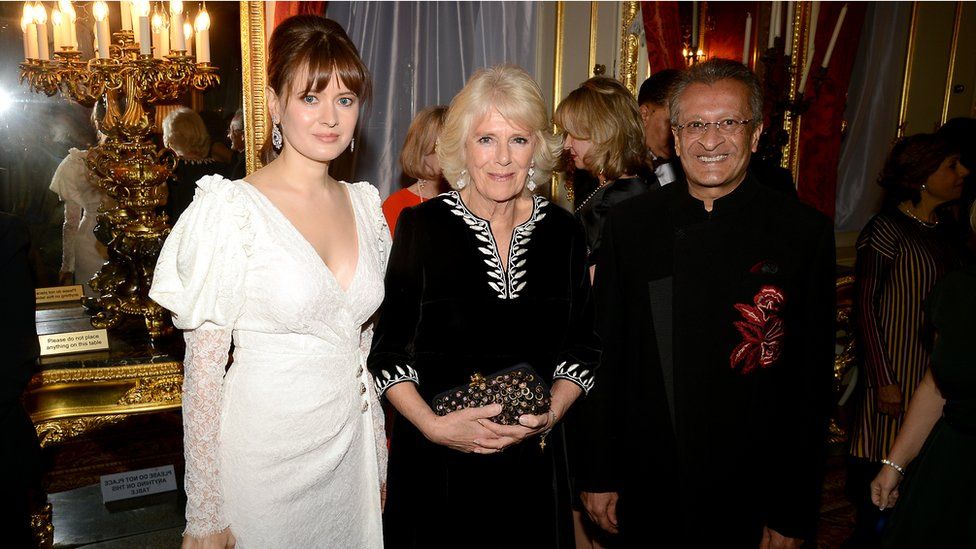 British citizen born in Kenya to a family from an Iranian-Indian background
Educated in the UK – studied medicine and law at Sheffield and Cambridge universities
Described on the website of his charitable foundation as a "renowned global communications entrepreneur, philanthropist and thought leader"
Spoken out against corruption in speeches
Recently faced opposition from some Conservatives over his decision to set up a group to help run the party's relationships in the Middle East

What links Mr Amersi to the bribe?
Internal Telia emails seen by the BBC connect Mr Amersi to the company's dealings with Ms Karimova's offshore firm Takilant.
One message shows a Telia executive wrote to Mr Amersi, saying: "I do not want to be involved on day to day negotiations so maybe you… can handle it".
Mr Amersi responded: "Sure… I agree." An invoice for his "success fees" for "Project Uzbekistan" – for $500,000 – is among the internal Telia documents.

DOCUMENT EXTRACT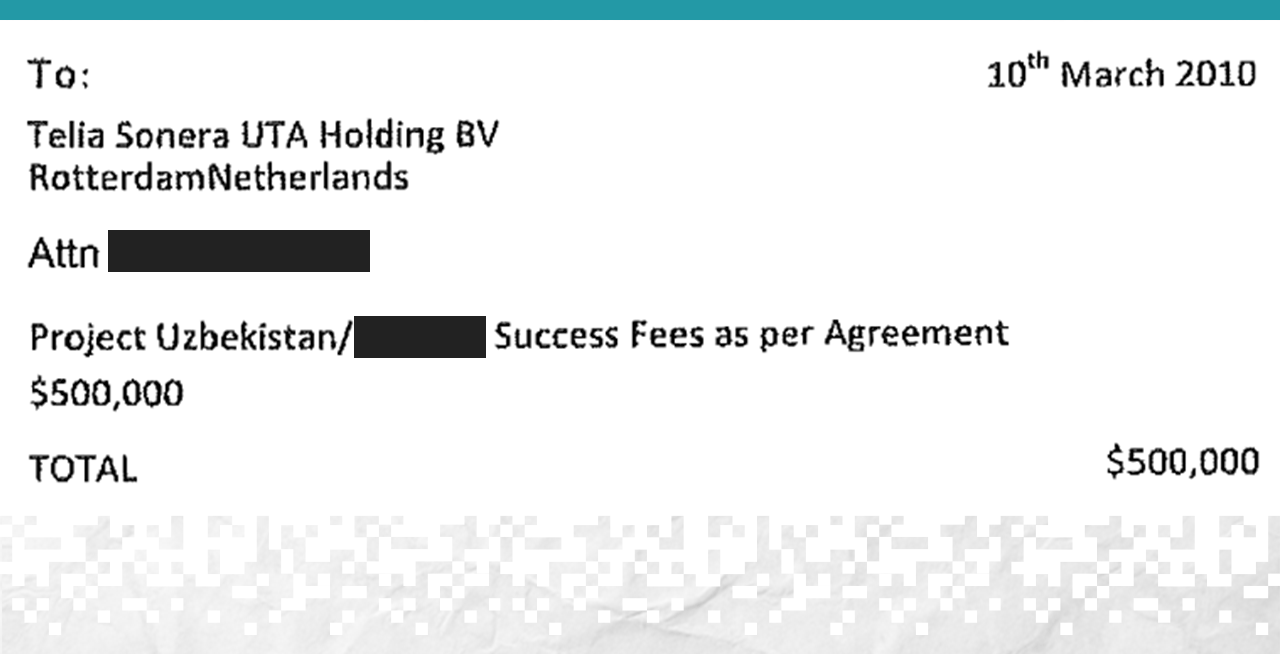 Panorama has also obtained evidence about how Mr Amersi was involved in other deals for Telia.
Leaked details from an internal company report describe the activities of a consultant referred to as Mr XY who was paid more than $65m over six years.
The payments included expenses for "lavish corporate entertainment" – usually between $100,000 and $200,000 a month – that were not evidenced by receipts.
The report states that some of the payments to Mr XY "may have been utilised to improperly acquire regulatory benefits and/or secure the go-ahead of transactions".
It recommended that Telia's relationship with Mr XY be terminated.
Former Telia executive Michaela Ahlberg, who was brought in to clean up the company, told Panorama that Mr Amersi was the consultant referred to in the report.
"It is important that people around him, that trust him, that listen to him, understand the whole context of his career, and wealth," she said.
Ms Ahlberg said: "He has been involved in one of the biggest corruption scandals that we have seen in Sweden in modern times.
Panorama has confirmed that Mr Amersi was the "adviser" referred to at Telia's annual general meeting in 2014 as having had "agreements" with the company terminated after "certain transactions in Eurasia".
In the AGM speech, Telia's then chief mentioned the "inadequate governance" of its Eurasian operations and operations "not aligned with [Telia's] ethical requirements", as well as "questionable lobbying activities… on behalf" of Telia.
Telia has since exited central Asia and divested all of its business there to concentrate on its Scandinavian and northern European businesses and made changes to its corporate governance.
It says it has now committed itself to transparency and openness.
Mr Amersi's lawyers say it is "entirely false" to suggest his contract was terminated.
They said he met senior political figures with Telia managers but "only dealt with individuals… who were not considered politically exposed persons by mainstream institutions".
They said his fees and expenses were "entirely in keeping with industry practice" and Telia "did not require regular sight of the receipts".
They added that: "Any allegation that our client operated as a conduit to help Telia acquire regulatory benefits and secure telecoms deals… is categorically false."
The Conservative Party said "fund raising is a legitimate part of the democratic process" and that all donations to the party are properly and lawfully declared.
It said the party performs compliance checks in line with legislation enacted by the last Labour government.
The BBC searched for information about donors to all of the political parties among the Pandora Papers documents but the stories that emerged from the files were about Conservative donors.

The Pandora Papers is a leak of almost 12 million documents and files exposing the secret wealth and dealings of world leaders, politicians and billionaires. The data was obtained by the International Consortium of Investigative Journalists in Washington DC and has led to one of the biggest ever global investigations. More than 600 journalists from 117 countries have looked at the hidden fortunes of some of the most powerful people on the planet. BBC Panorama and the Guardian have led the investigation in the UK.
Source: BBC