The government's approach in England is clear – it's going to try to rely almost entirely on the vaccines to protect the country from Covid this winter.
The winter plan published on Wednesday says vaccines, including the rollout of boosters and jabs for children, are the Plan A.
There is, however, a Plan B. This includes greater use of face coverings, Covid passports and working-from-home orders – a "lockdown lite" as it has been dubbed.
What are the chances of avoiding this?
The trigger is pressure on the NHS
The government has one criterion for moving to Plan B – unsustainable pressure on the NHS. Although, the plan does not spell out exactly what this entails.
Currently, 7% of hospital beds are filled by Covid patients. This may not sound a lot – but hospitals are run close to capacity, so Covid cases quickly impact on other care.
The amount of non-emergency treatment being given is already nearly a fifth down on normal levels.
And if Covid admissions keep growing or other respiratory illness take off, it will mean more rationing – from knee and hip replacements being delayed to people waiting longer for an ambulance.
None of this is unusual – it happens every winter. But this year, it could be on a very different scale.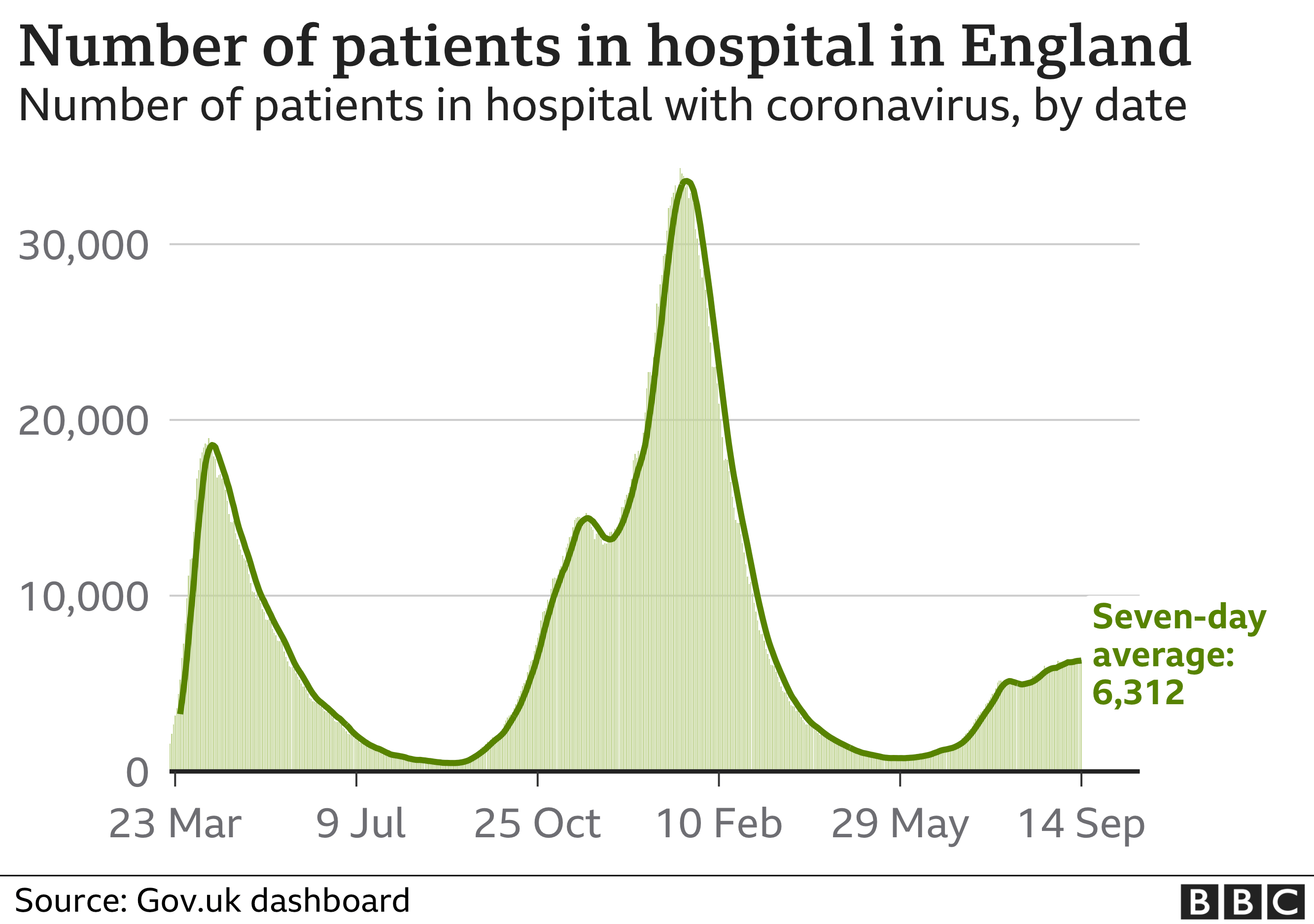 Currently, the numbers in hospital are pretty flat, however. They have risen by only a fifth in six weeks.
If this trajectory remains constant, it will certainly put hospitals under strain – but it would be hard to argue the Covid pressure was unsustainable.
There is huge uncertainty over Covid
Infection levels could go up however. Case numbers have been bobbling around since the rapid rise stopped in mid-July.
Essentially, the epidemic has been stable. That is a pretty remarkable achievement given how infectious the Delta variant is and the fact society is fully open.
It suggests we are on our way out of the pandemic. But, as the prime minister and leading scientists have kept stressing this week, it is not completely over.
One model suggests infection rates could rise so much that admissions may hit 7,000 a day in England by mid-October, nearly 10 times what it is now. Most experts do not think that is a realistic scenario though.
The main drivers of what comes next are immunity levels and the amount people mix.
With summer over and people returning to work and school, contact levels may rise and those contacts may increasingly be indoors, where the virus spreads more easily. To counteract this, immunity levels need to increase.
And while the vaccines are incredibly good at reducing the risk of people becoming seriously ill and dying, they are not perfect. And over time their effectiveness may wane.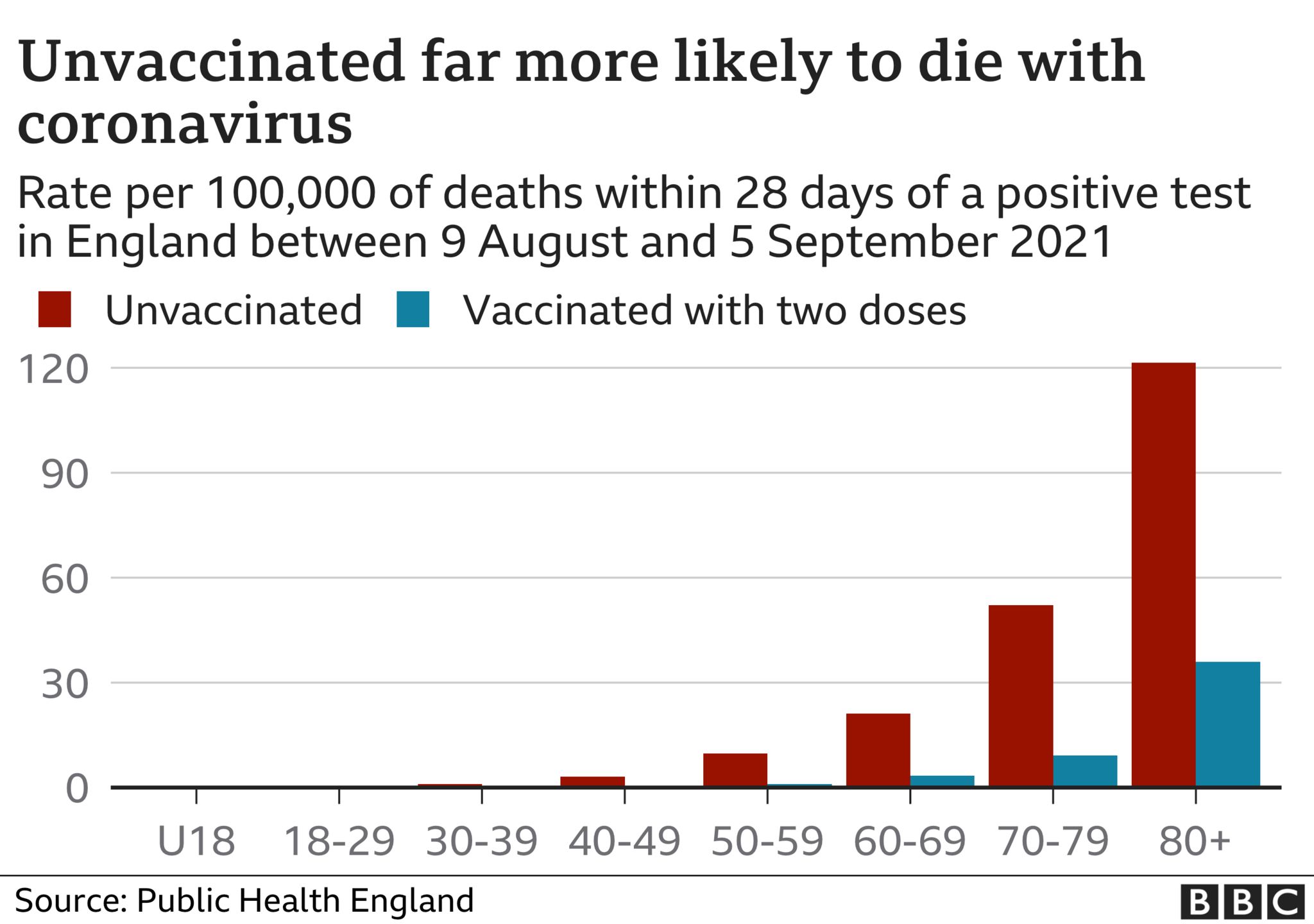 This is where the boosters come in. Topping up protection among the over-50s and younger adults with health conditions could make a crucial difference.
Much more so than vaccinating healthy 12- to 15-year-olds, also announced this week, who are at so much lower risk of becoming seriously ill.
What is also essential, however, is getting more of the five million or so adults who have not even had one dose of the vaccine jabbed.
If immunity cannot keep hospital admissions at bay, this is where Plan B comes in. The measures may not seem that significant considering the nature of lockdowns previously, but they are based on the assumption that if infection levels do take off the growth will not be as fast as it was last winter and therefore relatively minor changes, such as working from home, can make a big difference.
With so many unknowns though, predicting what happens next is tricky. "There is huge uncertainty," Prof Graham Medley, who chairs the government's modelling committee, says.
He does not think we will see the big surges that marked the early waves and would lead to a huge growth in hospital admissions.
But nor does he think there will be significant reduction in infection levels. "I don't think anyone is expecting that," he adds.
The bounceback of other viruses is also a factor
This is not all about Covid, though. Experts have been warning the normal winter viruses are likely to return.
Last year, viruses such as flu were hardly seen, because of lockdowns and social distancing.
But this has lowered our immunity to them – and prevented some young children developing any immunity at all.
A virus called RSV – the leading cause of under-fives being admitted to hospital for respiratory illness – is already circulating at very high levels.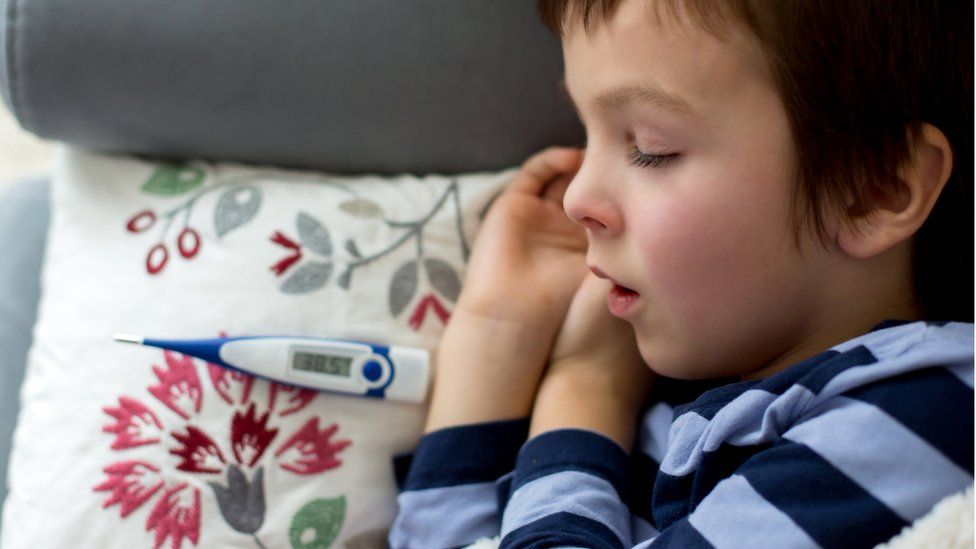 And if flu follows suit, the number of admissions for other respiratory viruses could easily top those currently being seen for Covid – about 750 a day.
Prof Dame Anne Johnson, president of the Academy of Medical Sciences, says the conditions are "ripe" for this to happen.
But she believes the government is right to try to find a balance that "maximises risk reduction while minimising the impacts on our lives".
Ministers, she say, have to be prepared to act if need be. For now it's a matter of planning for the worst, while hoping for the best.
Source: BBC