Doctors and dental staff in Scotland have been awarded a 3% pay rise.
The Scottish government said the award was in recognition of efforts made during the pandemic and made them "the best paid in the UK".
The pay rise will be backdated to 1 April 2021.
The BMA said it was a missed opportunity to address years of erosion of doctors' pay and did "virtually nothing" to tackle low morale in the profession.
Health Secretary Humza Yousaf said the pay award was recognition for an "exceptional year for all NHS workers".
He added: "It reflects the immense value we place on the continued hard work and dedication of medical and dental staff.
"This announcement means that our senior medical staff will continue to be the best paid in the UK. As well as rewarding them for their efforts during the pandemic, it will help to ensure that NHS Scotland remains an attractive employment option for medical and dental staff."
The 3% covers NHS Scotland medical and dental staff, general medical practitioners and general dental practitioners. These jobs did not come under the earlier Agenda For Change pay deal which offered staff at least 4%.
In March, it was announced nurses, paramedics and domestic staff were among those who could receive the boost to their salaries – with the average pay of a front-line NHS nurse rising by over £1,200 a year.
It followed the £500 "thank you" payment for all health and social care workers which was announced by First Minister Nicola Sturgeon in November.
Recruitment crisis
The British Medical Association (BMA) said it was not impressed with the latest announcement.
The body's Scotland chairman Dr Lewis Morrison, said: "Today's pay announcement provided the Scottish government with a real opportunity to start to properly address the years of erosion of doctors' pay in Scotland.
"The failure to grasp this chance will mean this year's pay award does virtually nothing to address low morale in the profession and the recruitment and retention crisis we are in.
"With inflation in April already running at 2.9%, regrettably, this award means there is still a very long way to go to reverse the negative impact of more than a decade of previous poor pay announcements."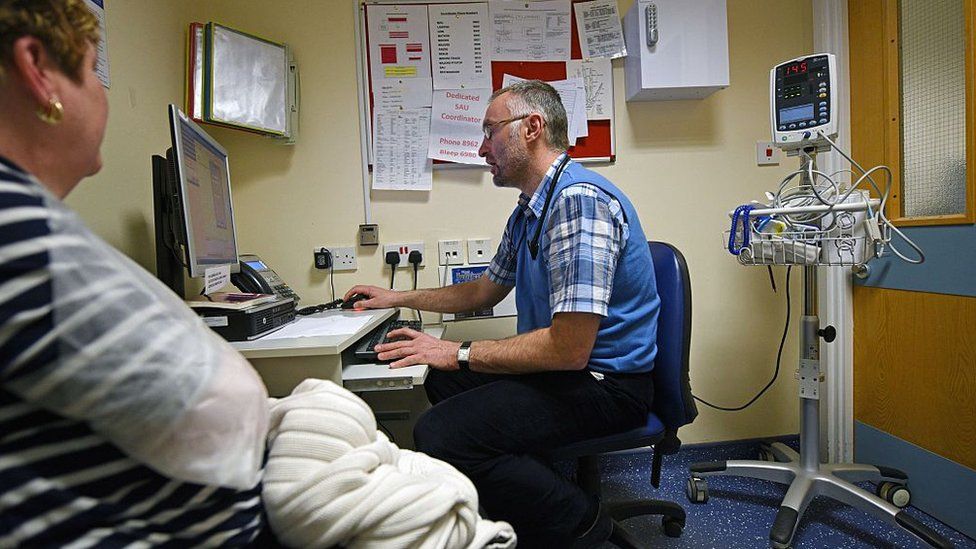 He said that almost all recent pay uplifts had fallen short of being acceptable, having a cumulative detrimental effect on recruitment, retention and morale.
Dr Morrison added: "Over this time, doctors' jobs have become more intense and demanding with evidence of excessive workloads and spiralling demand, whilst covering for growing and often under-reported medical vacancies.
"That's before you even consider the huge efforts of medical staff over the past 16 months and the impact the pandemic has had on them."
The BMA acknowledged that the Scottish government had implemented the Review Body on Doctors' and Dentists' Remuneration (DDRB) recommendations in full for all doctors.
But it said there was a need for effective recruitment and retention, workforce planning and measures to improve NHS culture and doctors' welfare.
Source: BBC