A top police officer will be put in charge of tackling violence against women and girls in England and Wales, the home secretary will announce.
The creation of the role was recommended in a report after 33-year-old Sarah Everard was murdered in March.
Her death sparked a public debate about women's safety.
The new national policing lead is part of a broader strategy to deliver "lasting change", Priti Patel said.
It comes amid concern about record low rape conviction rates and a culture of sexual harassment in schools.
Ms Patel said the new policing lead would "drive change" to end "abhorrent abuse and violence" against women and girls.
"Every aspect of policing and criminal justice system must have a determined approach to ending violence against women and girls," she said.
She added that the lead would "bring together the incredible work of police officers around the country and create a consistent response to ending these appalling crimes".
But Labour's shadow Home Office minister Jess Philips said the government "has completely failed to keep women and girls safe with their successive strategies".
"The government should step up to the plate and take action rather than more warm words," she said.
The government will publish its full plans to tackle violence against women and girls on Wednesday.
They include a 24-hour rape and sexual assault helpline, £5m of funding to tackle violence in public places at night, and an online tool where women and girls can log areas where they have felt unsafe.

Violence against women always been an issue
Are you scared to walk home alone at night? Have you been sexually harassed, abused or assaulted? Most women would answer yes to these questions.
Violence against women has always been an issue. But in March the murder of Sarah Everard brought acute distress and anger. It changed the idea that women would remain silent about their experiences.
And the launch of Everyone's Invited, where schoolgirls and students spoke out about their sexual assaults and rapes, shone a much needed light on what women were facing.
The government's reaction to this is, sensibly, to take a comprehensive approach trying to improve policing, transport, education, victim support and offender management.
But the scale of the problem and the lack of justice women face means solutions need to be on a grand scale.
Plans including a few more million pounds to protect women out at night, an advertising campaign and a promise to look at new laws don't feel like enough to make an immediate difference.

The Association of Police and Crime Commissioners said it welcomed the "whole system approach to tackling violence" but added it would "only succeed with sustainable funding".
"It is tragic that it took the murder of Sarah Everard for society to recognise that violence against women and girls is an epidemic in this country," said Sophie Linden and Donna Jones, victims leads.
"We want all victims to feel safe coming forward to report, knowing that the police will listen and confident that justice will be served."
The government initially launched a Call of Evidence to inform its strategy last December. It was reopened for two weeks in March, following Ms Everard's death.
Ms Everard was abducted by serving police officer Wayne Couzens as she walked home from a friend's house in Clapham on 3 March. He has admitted murdering her.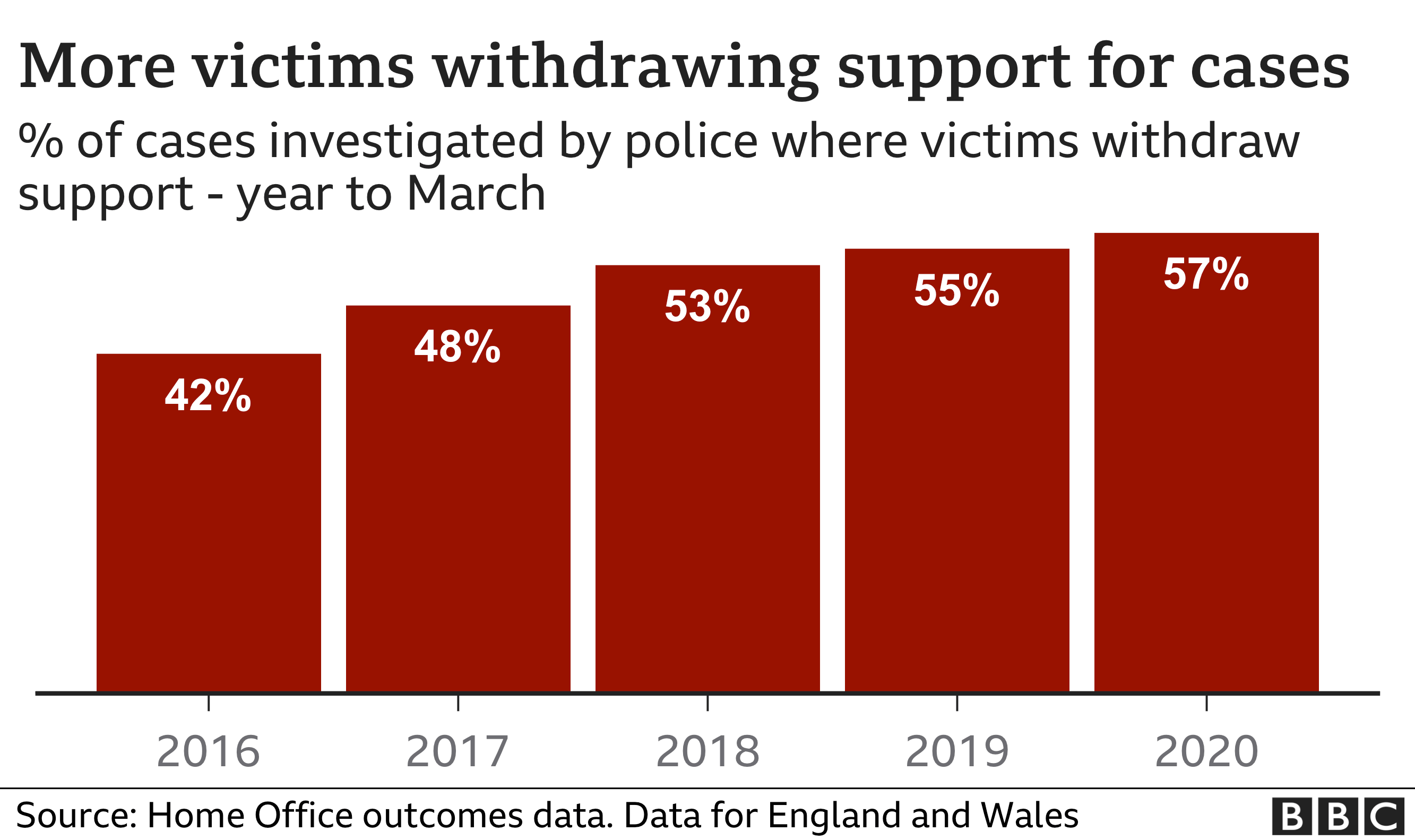 The strategy comes a month after Justice Secretary Robert Buckland admitted in an interview with the BBC that budget cuts were partly to blame for record low rape conviction rates.
In the year to the end of March 2020, 58,856 cases of rape were recorded by police forces in England and Wales.
These led to just 2,102 prosecutions, compared with 3,043 in the previous 12 months.
It also comes in the wake of the Everyone's Invited website revealing a culture of sexual harassment among some school students.
Source: BBC