Snow days have been cancelled for public schools in New York City, with students now expected to continue their classes from home.
Snow days see schools and similar institutions close when there is heavy snowfall or other extreme weather.
Authorities say students successfully managed the move to remote learning during lockdowns, and the days off will not continue in the new school year.
But many people have been left disappointed by the decision.
Before the Covid pandemic, snow days were popular and seen as a special childhood experience.
They do not occur often in New York City – Mayor Bill de Blasio only declared seven during his first five years in office, according to the New York Times.
The New York City Department of Education (NYCDOE), which manages the largest school district in the country, announced the change in its 2021-2022 school year calendar. While it is not clear if the change is permanent, it is a continuation of the city's move in September to stop snow days while the majority of students were schooled remotely because of the pandemic.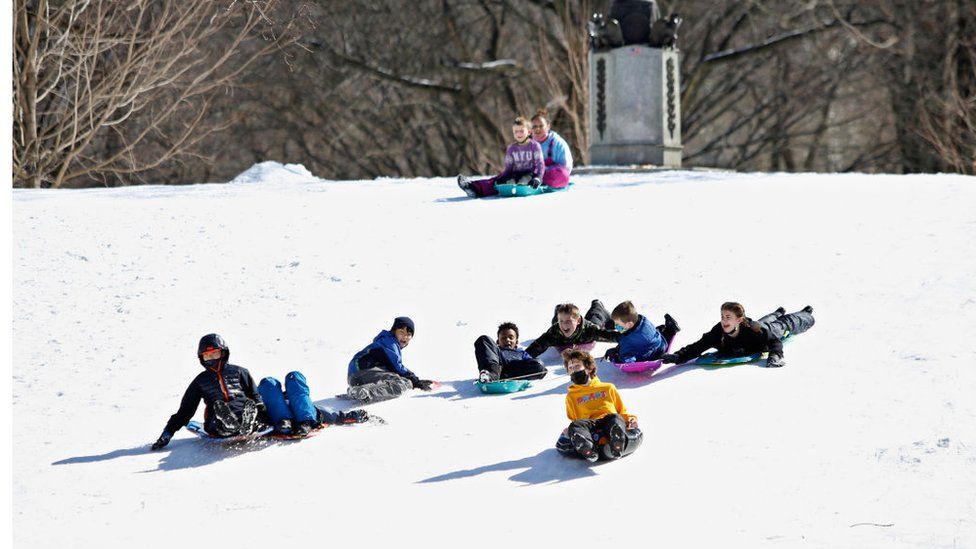 The department said the new policy was aimed at enabling the city to meet its requirement of 180 days of schooling.
"We are sad for a year without snow days," NYCDOE spokeswoman Danielle Filson told CNN.
"But we must meet the state mandate and we can leverage the technology we invested in during the pandemic so our students get the instructional days required by the state," she added.
Many disappointed students, parents and teachers took to social media to reminisce about snowball fights and bobsled races.
"It seems like callousness bordering on cruelty to scrap one of childhood's greatest pleasures in favour of a rehash of pandemic life," New York Times opinion columnist Michelle Goldberg wrote.
Others have pointed out that while snow days often placed added pressure on families to find last-minute carers, a sudden move to home learning was just as difficult.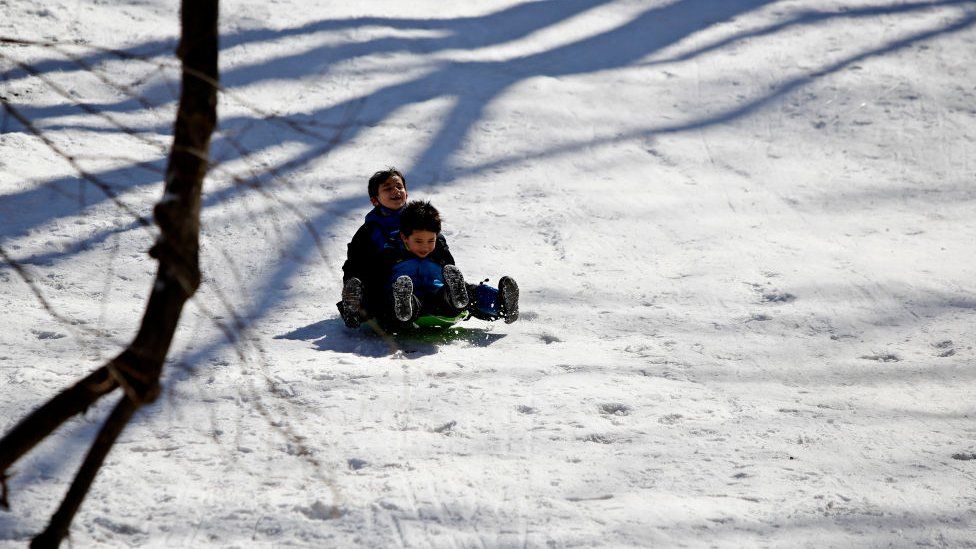 Source: BBC