The Queen carries out first duty since Prince Philip's death
The Queen has conducted her first in-person royal duty since her husband, the Duke of Edinburgh, died on Friday.
The monarch hosted a ceremony in which the Earl Peel formally stood down as Lord Chamberlain, whose office organises royal ceremonies.
During a private event held at Windsor Castle, the Queen accepted her former royal aide's wand and office insignia.
The Royal Family is observing two weeks of mourning. The duke's funeral will take place at Windsor on Saturday.
A royal official said members of the family would continue "to undertake engagements appropriate to the circumstances".
The Earl Peel announced he would retire as Lord Chamberlain last year, with his replacement Andrew Parker, a former MI5 chief, beginning in the role just over a week before Prince Philip died.
Tuesday's official engagement was recorded in the Court Circular – a daily list of the events attended by the Queen and her family.
It said: "The Earl Peel had an audience of The Queen today, delivered up his Wand and Insignia of Office as Lord Chamberlain and the Badge of Chancellor of the Royal Victorian Order and took leave upon relinquishing his appointment as Lord Chamberlain, when Her Majesty invested him with the Royal Victorian Chain."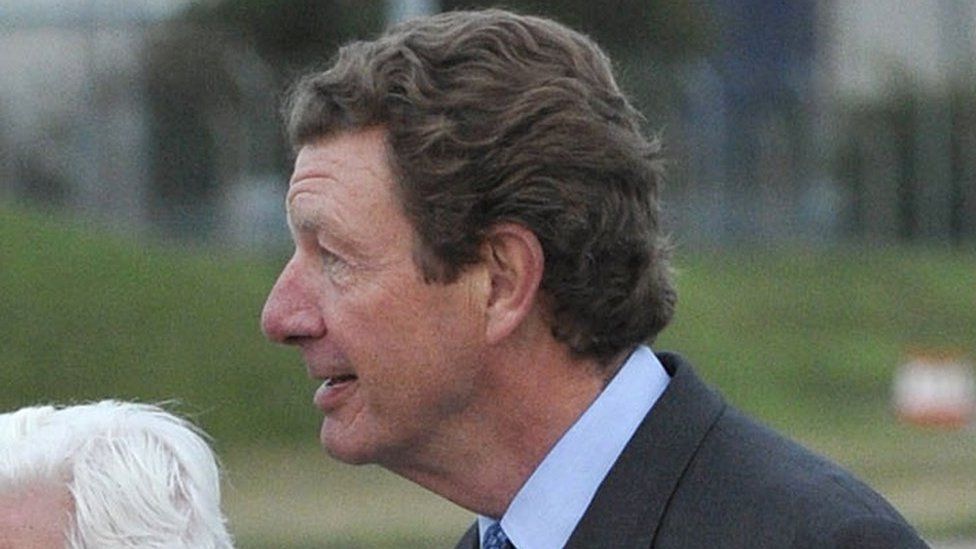 The Earl Peel had overseen arrangements for the duke's funeral – known as Operation Forth Bridge.
The Lord Chamberlain's Office, led by the Queen's Comptroller Lieutenant Colonel Michael Vernon, is tasked with the practical side of the day.
But in overall charge is Baron Parker who took up his new role on 1 April, following the Earl Peel's retirement after more than 14 years in the post.
'Incredibly stoic'
It came after The Queen held a phone call with Prime Minister Boris Johnson on Saturday, according to the Court Circular.
On Sunday, The Duke of York described Prince Philip's death at the age of 99 as "having left a huge void" in the Queen's life.
He added: "The Queen, as you would expect, is an incredibly stoic person.
"She described it as having left a huge void in her life but we, the family, the ones that are close, are rallying round to make sure that we're there to support her."

Source: BBC