Hairdressers in England have reopened for the first time since the start of the latest lockdown, along with pubs, shops and gyms.
Customers at two Colchester salons posed for portraits before and after their makeovers, while sharing their thoughts about being back in a hairdresser's chair.
'Doing your own hair is stressful'
During lockdown, Sophia Beckford had done her own extensions – and booked an appointment for Monday to get her hair straightened.
Ms Beckford says it was a temporary measure before deciding exactly what she wanted done next with her hair.
"It can be quite stressful if you're not used to doing your own hair," she says.
"You have to become self-taught in how to manage your hair.
"You do miss your professional hair stylist because they keep you hair the way it should be.
"So while I have managed, I have missed Lore [at AB Beauty Salon] and I'm very happy that she's back."

'Don't worry about the holiday… just get a haircut'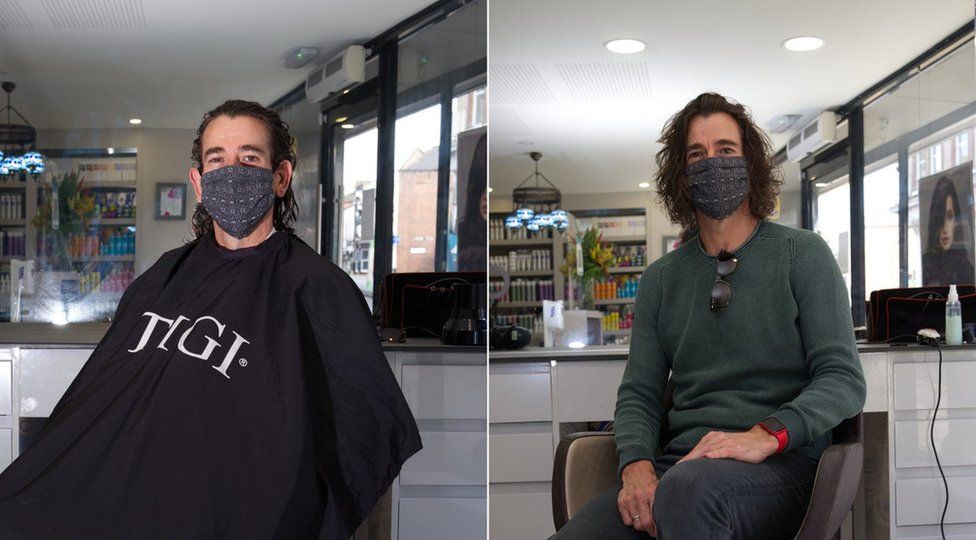 David Hadley was keen to get his lockdown locks tidied.
"As soon as Boris announced the lifting of the lockdown, I texted Michelle [at Divas Hair Salon] and said I need an appointment straightaway," he says.
"It was the first thing that came to mind, don't worry about the holiday or anything else, just get a haircut."
Mr Hadley says he felt "lighter" after his trim.

'It makes you feel better'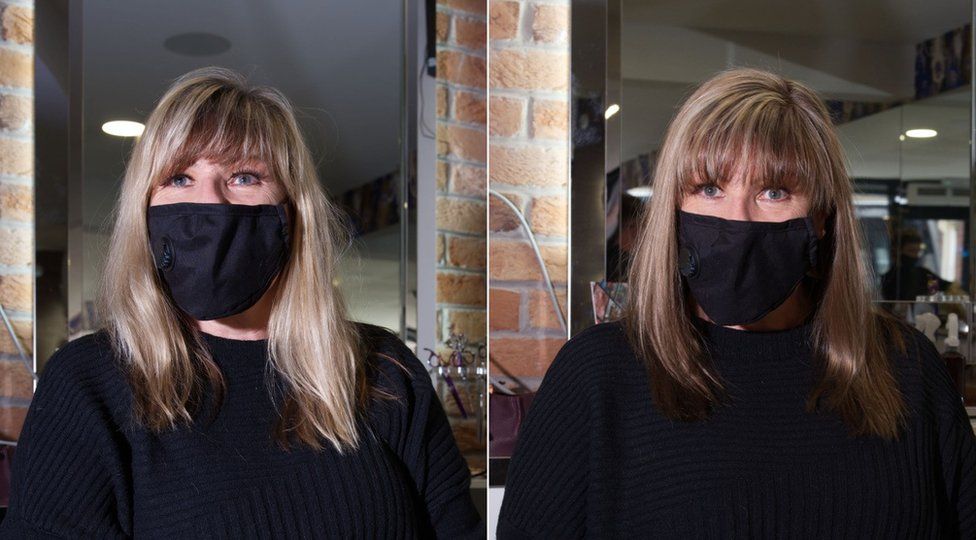 Hillary Clarke was up at 04:30 BST to walk the dogs and then swim for the first time since Christmas Eve before heading to the hair salon.
Having your hair done "makes you feel better", she says.
Ms Clarke says it was her first time back at the hairdressers since just before Christmas, and she would normally go every eight weeks.
She says it was "really nice" to be back.

'I'm back for the chit-chat'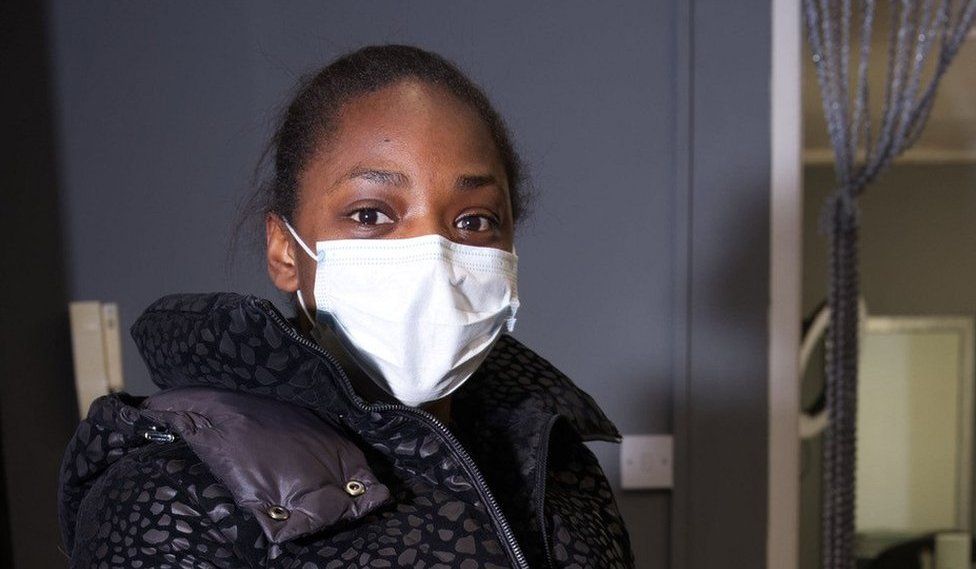 "I don't want to complain about it, it's first-world problems, but it's been tough," says Betty Peacock on not having her hair styled during lockdown.
"For the last couple of months you just kind of let yourself go because what's the point? It's been tough to not get my usual routine but I'm glad it's sort of over."
Ms Peacock says she called to book her hair appointment as soon as it was announced salons would reopen.
She was in for an all-day appointment to have hair extensions to add "length and volume" – and for the "chit-chat and friendship".

'There's so much pressure on us'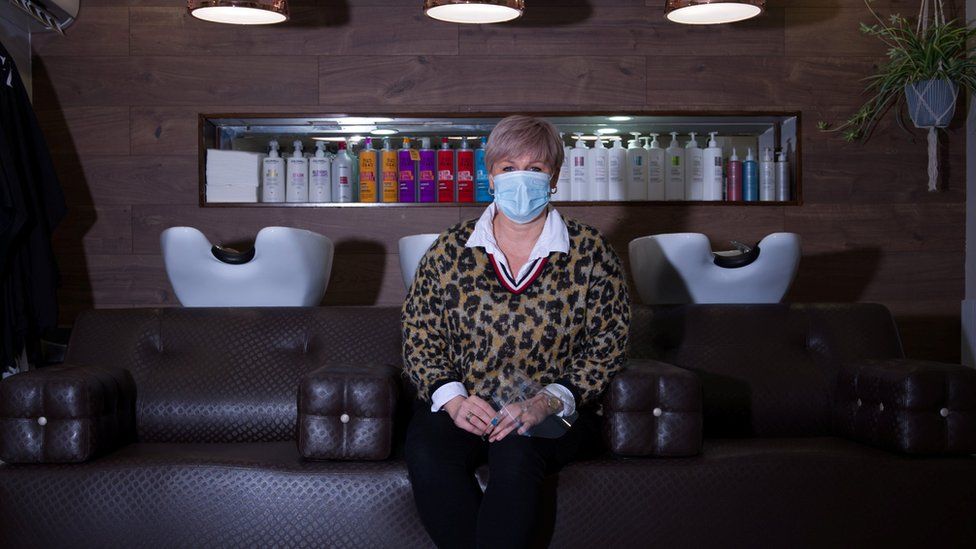 Michelle Loriga, the owner of Divas Hair Salon, says it is "very strange" to be back.
Her business has been closed for 16 weeks and she says the "nerves are unbelievable" as she reopened her doors.
"I don't understand why because I've done the job for a lot of years," she says.
"There's so much pressure on us, the next few weeks are unbelievably busy, it's the pressure of not having any gaps in your day, trying to stay on time and not keep people waiting and we don't know what we're expecting as we haven't seen people for so long and we don't know what they have done."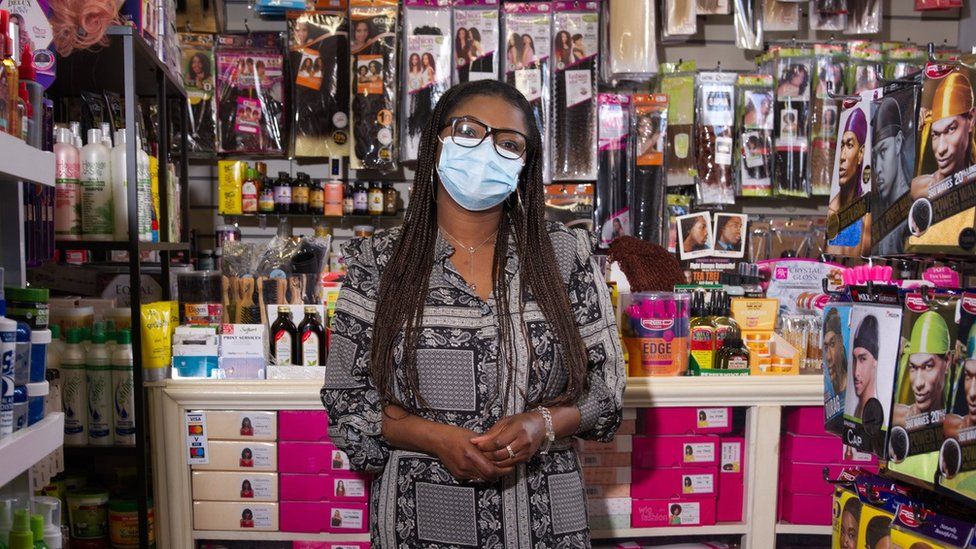 Lore Eneh, who runs AB Beauty Salon in Colchester, says she is "really glad to be back".
"It is very nice to be back open," she says. "I was fed up of sitting at home with five children.
"And I missed my clients because my business is like a partnership – without them I cannot survive, and without me they would not be as beautiful as they are now.
"I love what I do and I like seeing people around and chatting a lot, and I like seeing people being happy.
"When they come in they might be a bit down. But when I am finished with them they have happiness on their faces and that is something which gives me joy."
Source: BBC