For those who thought that lockdown would leave couples with little else to do than procreate, there was a surprise – not a baby boom but a baby bust. Research shows that the US is facing the biggest slump in births in a century and in parts of Europe the decline is even steeper.
When Frederike moved in with her parents to care for an elderly relative at the beginning of the pandemic she thought of it as a gift, a chance to spend time with her family.
But a few months in, the 33-year-old from Germany started to feel a deep sense of loss.
Frederike is single and realised that the pandemic was robbing her of the chance to meet someone and start a family.
"Time feels really precious at the moment and my life has been put on hold," she says.
She tried online dating but going on walks in winter in sub-zero temperatures doesn't encourage romance.
Now, when she's feeling low the same thought swirls obsessively inside her head: "When this is over I'm going to be infertile.
"I'm sitting indoors in the years when I can have a child."
For those who study population the baby bust was not a revelation.
"Having seen how bad the pandemic was I'm not surprised," says Philip N Cohen, professor of sociology at the University of Maryland. "But it is still just shocking to see something like this happen in real time."
In June last year economists at the Brookings Institute in the United States estimated that US births would fall by 300,000 to half a million babies. At the same time a survey of fertility plans in Europe showed 50% of people in Germany and France who had planned to have a child in 2020 were going to postpone it. In Italy 37% said they had abandoned the idea altogether. A US Centers for Disease Control and Prevention (CDC) report indicates an 8% drop in births in the month of December.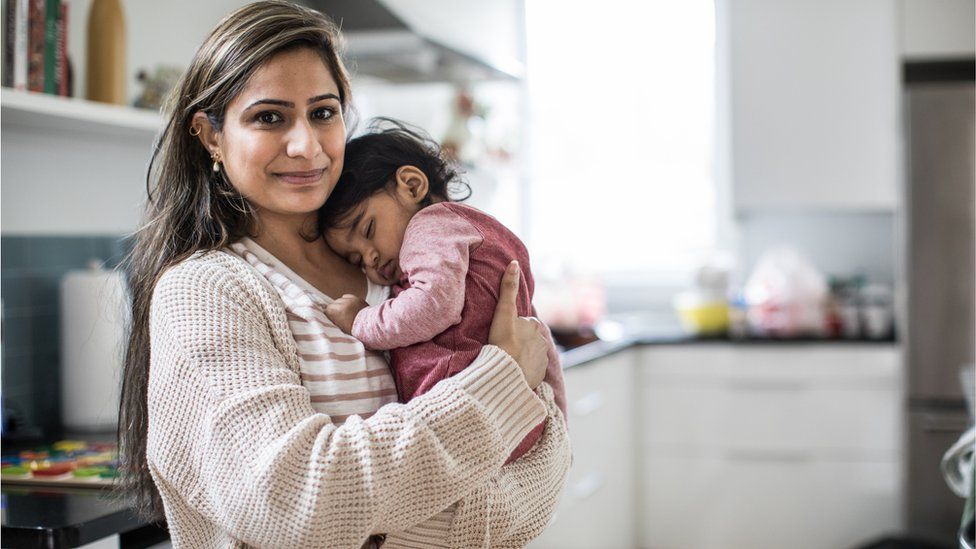 Early data from Italy suggests a 21.6% decline at the beginning of the year and Spain is reporting its lowest birth rate since records began – a decline of 20%. Nine months on from the start of the pandemic France, Korea, Taiwan, Estonia, Latvia and Lithuania have all reported monthly birth figures for December or January that were their lowest in more than 20 years.
Google search terms
Joshua Wilde and his team at the Max Planck Institute for Demographic Research in Germany predicted this decline and their research shows the effect – in the US at least – is likely to go on for months.
They looked at the prevalence of Google search terms in the US – like the pregnancy test "Clearblue" or "morning sickness". In October they predicted that by February there would be a 15.2% decline in births. Now they see that slump extending until August.
It would be the largest fall in births in more than a century, lasting longer than the effect of the 2008 recession or even the Great Depression in 1929.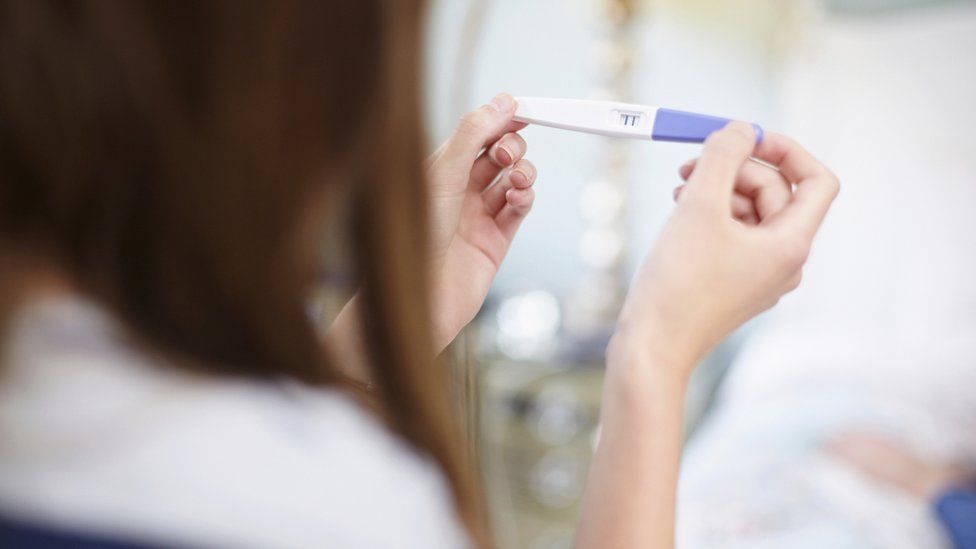 Typically, recessions and pandemics see a decline in births then a rebound, Wilde says. "You would imagine that when the first wave ended, everyone would be like, oh boy, you know, time to have all those kids that we were going to have."
But this time it's different. "What I'm finding is no. People, if they're waiting, they're waiting for a really long time."
And some will have decided not to have that child at all.
This makes sense to Steve. For the past three years he has been having the same conversation over and over again with his wife. She wants another child, a little sister for their two boys. He is happy with their family of four.
"So every year I come up with excuses," he says.
He has tried to convince her that the economic situation in Nigeria where they live is too unpredictable but she wasn't buying it – until now. "For the first time, because of Covid-19, she has actually agreed that she is done."
For a middle-class couple like Steve and his wife children are a choice. But not for everyone.
The UN's sexual and reproductive health agency says the pandemic has caused nearly 12 million women in 115 countries to lose access to family planning services. It could result in 1.4 million unintended pregnancies.
In Indonesia alone, the government predicts half a million more babies will be born because of the pandemic. During lockdown the government sent cars around towns and cities blasting a message from loudspeakers. "Dads, please control yourself," the message said.
"You can have sex. You can get married. But don't get pregnant."
The country's national family planning agency says up to 10 million people stopped using contraception because they couldn't access clinics or pharmacies in that time.
So why are Europe and the US facing a baby bust?
One theory is that people are having less sex.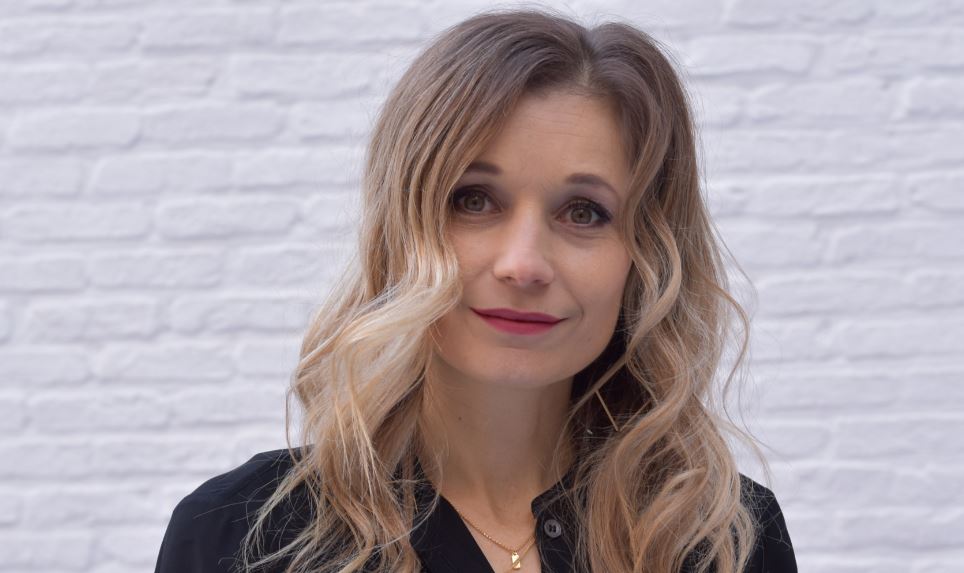 Marieke DewittePeople react very differently to how this pandemic affects their sexuality and their relationshipMarieke Dewitte
Psychologist and sexologist at the University of Maastricht
A report from the Kinsey Institute at the University of Indiana in the US found that 40% of people surveyed, regardless of gender or age, reported a decline in their sex life during the pandemic. A smaller survey in China yielded similar results. In South Asia, a survey reported no decline.
But we should be careful about reading too much into these studies, says Marieke Dewitte, a psychologist and sexologist at the University of Maastricht.
"People react very differently to how this pandemic affects their sexuality and their relationship," she says. "For some people stress increases sexual desire and for other people it kills sexual desire."
What is more convincing is the firm and established link between economics and babies. Throughout history in different countries, economic confidence has led to a rise in births and uncertainty to a decline.
The study of European adults' fertility plans found people in Germany, France and the UK who lived in the areas worst affected by Covid-19 were more likely to postpone having children. At the same time a number of wealthier northern European countries that have dealt relatively well with the pandemic, such as the Netherlands, Norway, Denmark and Finland, are reporting little or no decline in births in December or January.
'A high price'
This is all part of a much greater trend towards declining births – which worries some people.
In the future if there are fewer people of working age, there will be less tax revenue generated to pay for pensions and healthcare for old people who in turn are living longer. There are solutions to this problem – increasing the retirement age for example or encouraging immigration – but those have political implications.
Many countries have tried to increase the numbers of babies born with little success. Once birth rates decline it's difficult to convince women to have more babies.
"After the large recession of 2009 there may have been some rebound but not back up to the level it was," says Prof Philip Cohen. "Certainly in the United States fertility rates never recovered to their pre-recession levels."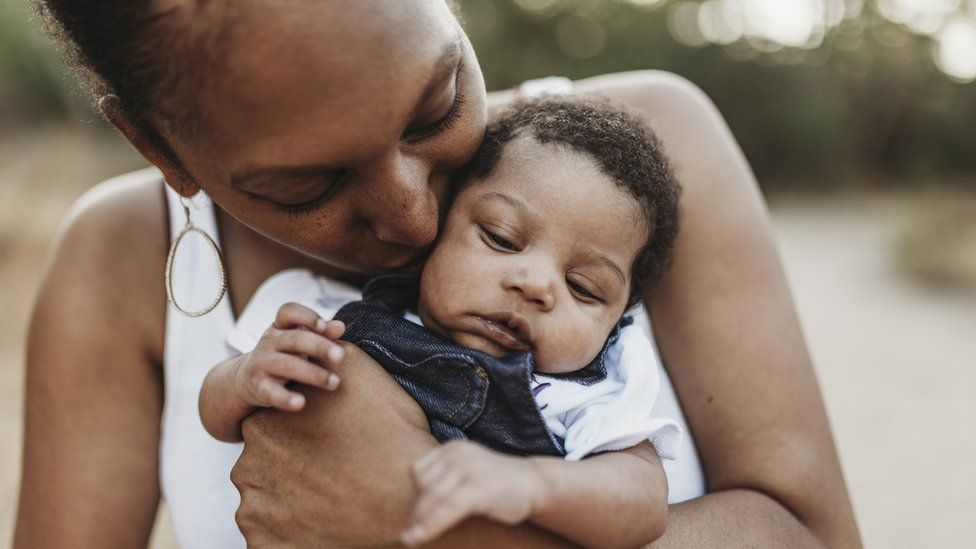 In this context women are older by the time they start thinking of having children, the window of time they have to conceive is shorter.
Frederike feels she's running out of time, but she is optimistic at least.
She's thinking about freezing her eggs or having a child with a gay friend – but considering too, that she may not have children at all. That has given her a sense of control.
"I'm happy to be doing this to protect older people, but it's quite a high price."
Source: BBC