According to the Organisation for Economic Co-operation and Development (OECD), these statistics make us the 10th heaviest country in the 36-member group of wealthy nations, and the most obese in Western Europe.
The UK is not alone in facing a growing obesity problem, of course. Around 39 percent of the adult population globally is now overweight, with 13 percent classified as obese, and this is placing a mounting burden on health systems, economies and society. In the UK, for example, it's estimated the NHS spent £6.1 billion on overweight- and obesity-related ill-health in 2014/2015 – more than the amount spent on the police, fire service and judicial system combined.
This heavy financial cost is due to excess weight being a risk factor in an array of chronic health conditions, including Type 2 diabetes, cardiovascular diseases, respiratory diseases, musculoskeletal disorders, several types of cancer and depression. Around 2.8 million people worldwide die each year due to being overweight or obese.
But why is the UK so high on the global overweight league table? Why do similarly wealthy countries such as Italy, Switzerland and the Netherlands carry a much lighter burden, with 46 percent, 42 percent and 47 percent of adults respectively overweight?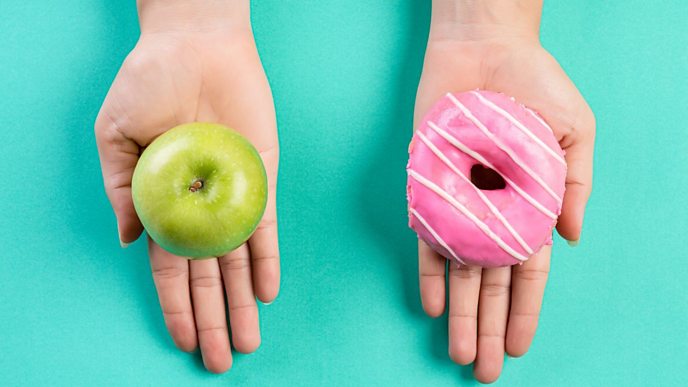 The causes of overweight and obesity are complex, interlinked and differ from country to country, which makes it difficult to pinpoint exactly why the prevalence is comparatively high in the UK. "There's a multitude of factors involved, but certainly the quantity and quality of food eaten in the UK plays a significant role", says Dr Michele Cecchini, a senior health economist at the OECD.
In the 2019 report he co-authored, The Heavy Burden of Obesity, Dr Cecchini found that fewer than one in three people in the UK ate a healthy diet. The British thirst for sugary drinks is part of that problem, he says. Figures compiled by market research provider Euromonitor International show we consumed an average 78 litres of sugary fizzy drinks per head in the UK last year 2020, compared with 61 litres in the Netherlands, 58 litres in Switzerland and 34 litres in Italy.
Our comparatively low intake of fruit and vegetables also contributes. While few countries across the OECD consume the recommended five servings of fruit and vegetables each day, in the UK we eat significantly less than in some places where levels of overweight are lower. For example, last year we consumed an average 101kg of fruit and vegetables each, according to Euromonitor. This compares with 108kg in Switzerland, 113kg in the Netherlands and 160kg in Italy.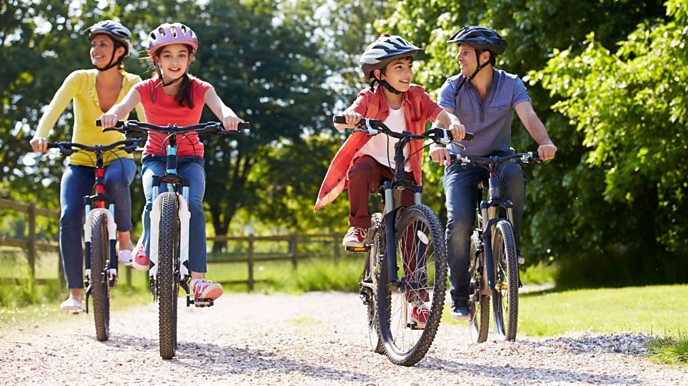 Low levels of physical activity, combined with more people working in sedentary office jobs in recent decades, also contribute to the UK's overweight problem. According to the Global Obesity Federation, 36 percent of British adults engage in insufficient physical activity, which makes us less active than many of our European neighbours.
"Children in the UK report lower levels of physical activity compared to some other western European countries, too", Dr Cecchini adds. Figures in his report show 31 percent of children aged 5-19 in Britain are overweight or obese, higher than the average in the OECD and the G20 group of the world's largest economies.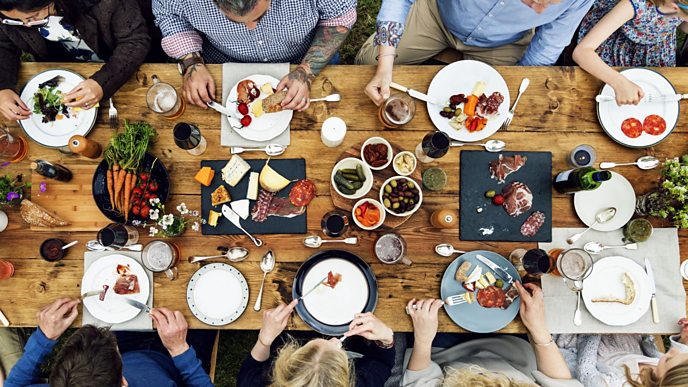 Paul Gately, Professor of Exercise and Obesity at Leeds Beckett University, believes fundamental cultural differences partly explain why the UK's prevalence of obesity and overweight is comparatively high. We approach food and mealtimes, particularly lunchtime, differently to other parts of Western Europe, he says.
"Many countries across Western Europe have a much stronger and more prominent food culture than we do", Professor Gately explains. "Meals are an important and distinctive part of the day that can run for several hours in countries like France, Italy and Spain. It's a time for sitting down and conversing, and focusing on friends and family. But in the UK meals are not so socially and culturally embedded."
Rather than break away from work to eat a proper lunch, still a common practice in many parts of Western Europe, we tend to grab a sandwich to eat at our desks.
"In UK culture we often eat on the run, and then become peckish an hour or two later, so we eat again", says Professor Gately. "We're constantly grazing throughout the day, with almost no recognition of the eating episodes, so they almost blur into one."
Our inclination to snack is confirmed by Global Obesity Federation figures, which show British adults consume more sweet and salty snacks than those in many other European countries. In 2016, we ate almost 700g of sweet and savoury snacks per month – or 20 x 35g servings. This is less than in Ireland (770g per month), but more than in the Netherlands (625g) and significantly more than in Italy (192g), for example.
Part of the reason we reach for snacks instead of taking time for a proper meal is the importance we place on productivity and working long hours, says Professor Ivo Vlaev, a behavioural scientist at Warwick Business School and an advisor to the government on health issues. "Snacking often happens when you're in the workplace and you eat to keep yourself working", he says. "And we're one of the hardest working nations in Europe, obsessed with productivity, so that's one reason for the continuous snacking."
Further evidence of the UK's snacking culture is our food-to-go market, one of the fastest-growing food sectors in recent years (although the trend has been impacted by Covid-19 and the shift to homeworking during lockdown). This means we are continually "bombarded" with visual cues encouraging us to snack, to the extent they're difficult to resist, Professor Vlaev believes.
Can obesity strategies tackle the problem?
Cambridge University's Centre for Diet and Activity Research recently reported that obesity policies in England have largely failed over the past three decades. It identified weak obesity policy design, problems implementing strategies and a failure to learn from past successes and failures as among the reasons why obesity rates in England have not fallen.
Professor Gately agrees. "Successive governments have talked about obesity and done very, very little", he says. He argues that historically, insufficient funds have been invested in tackling the multi-layered causes of obesity, in contrast to other parts of Europe. "The Netherlands, for example, has some of the lowest levels of childhood obesity anywhere in Europe yet they spend the significantly more than the UK does on tackling it. It's unsurprising they have a better handle on the problem", he explains.
In an analysis of the UK's support for obesity problems, the Global Obesity Federation states on its website that successive government funding for obesity is widely recognised to be "inadequate", although there was disagreement about whether it was improving. The report's stakeholders (a mix of obesity specialists, nurses and dieticians) felt people struggling with obesity often need to be "persistent and proactive" to get treatment in the UK, which "disadvantages lower socioeconomic groups and those with less education" the Federation says. Yet, in the most deprived areas in England the prevalence of excess weight is significantly higher for both adults and children than in the least deprived areas.
The Government has stated its commitment to the issue, but stresses the high prevalence of obesity in adults and children in the UK has been decades in the making and it is going to take time to see results. "The Government's Health and Care Bill White Paper sets out one of the most far reaching and radical plans to reduce obesity, in the world, and our obesity strategy is committed to make it easier for families to make healthier choices", a spokesperson for the Department of Health says.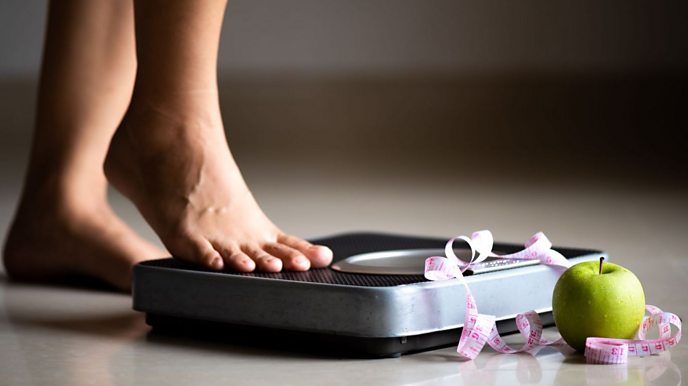 Prof Gately believes we need a multi-level approach and a long-term vision to reduce obesity rates. This includes tackling 'deeply embedded' cultural issues relating to mealtimes, including upping our fruit and vegetable intake and reducing our thirst for sugary drinks. But finding ways to encourage families and households to sit down together at mealtimes is important too.
"We all know that stress and pressure have an influence on what we eat, so equipping young people and their families with some of the skills to deal with those things is critical", Professor Gately says. "Families sitting around having lunch, those social interactions, are really powerful and have a knock-on benefit for things like comfort eating. It's all interlinked."
Childhood obesity is also on the Government's agenda. "Our obesity strategy is committed to make it easier for families to make healthier choices. We will ban TV adverts for foods high in fat, salt and sugar before 9pm and have consulted on a total advertising restriction online of these products. We will also introduce restrictions on promotions of unhealthy food and drink in retailers from April 2022 and schools in England will benefit from £320 million from the PE and Sport Premium during the academic year 2020-21", the spokesperson for the Department of Health concludes.
SOURCE: BBC FOOD