Lockdown has been costing budget gym franchise PureGym hundreds of thousands of pounds a day, the company's boss has said.
"We are burning about £500,000 a day and that's the average over eight months of closure," Humphrey Cobbold told the BBC's Today programme.
It has meant about £120m of costs with no revenue for his 275 gyms, he says.
He is among business leaders who will carefully study Prime Minister Boris Johnson's plan to re-open the economy.
Mr Johnson will share his finalised roadmap with ministers later, before unveiling it to MPs and then leading a news conference at 19:00 GMT.
It is speculated that businesses branded as non-essential may not open until as late as May.
"It's been brutally tough," said Mr Cobbold of the period under lockdown.
While the government furlough scheme has been paying a portion of staff salaries, he said his business has still been paying some staff costs such as pension contributions and has amassed sizeable rent arrears.
Mr Cobbold says he has been able to raise funds from investors, which has helped the business survive, and he insists that his business is ready to re-open safely.
"The sooner the better within safe operating procedures for us," he said. "We can make a massive contribution to the health of the nation"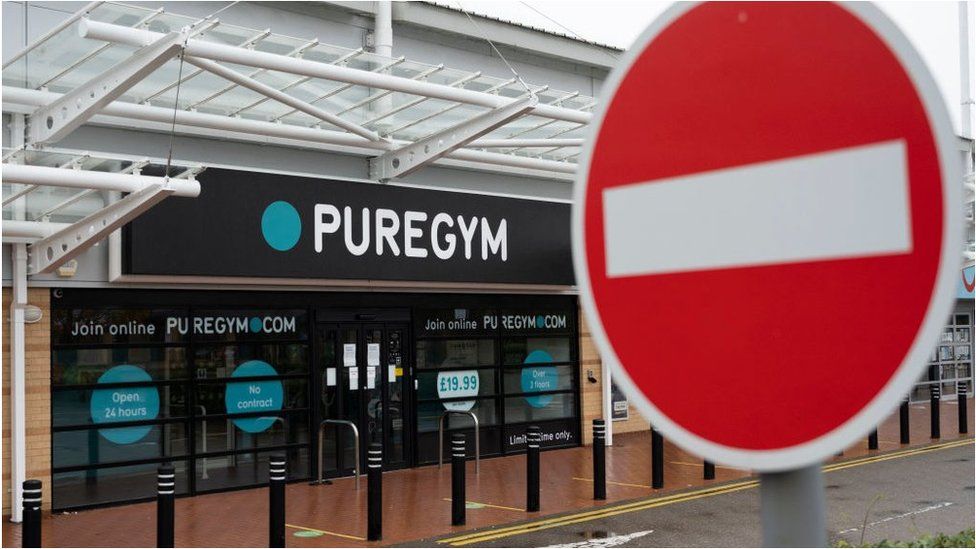 However, he says his and other firms have learned the hard way that government plans can come late and can be changed.
"I've learned over the last year not to make too many assumptions," he said.
Ralph Findlay, chief executive of pub chain Marston's, says he would also like to see a route out of the restrictions, since for pubs like his, they mean operating at a loss.
"For many businesses, operating with restrictions is very difficult," he told the Today programme. "We did open last year – it's not as if we haven't done this before."
The severity of lockdown for pubs means "sadly it's inevitable" that some pubs will not be able to re-open, he said.
"As a sector we have had no income for nine months and we are still incurring costs," he said.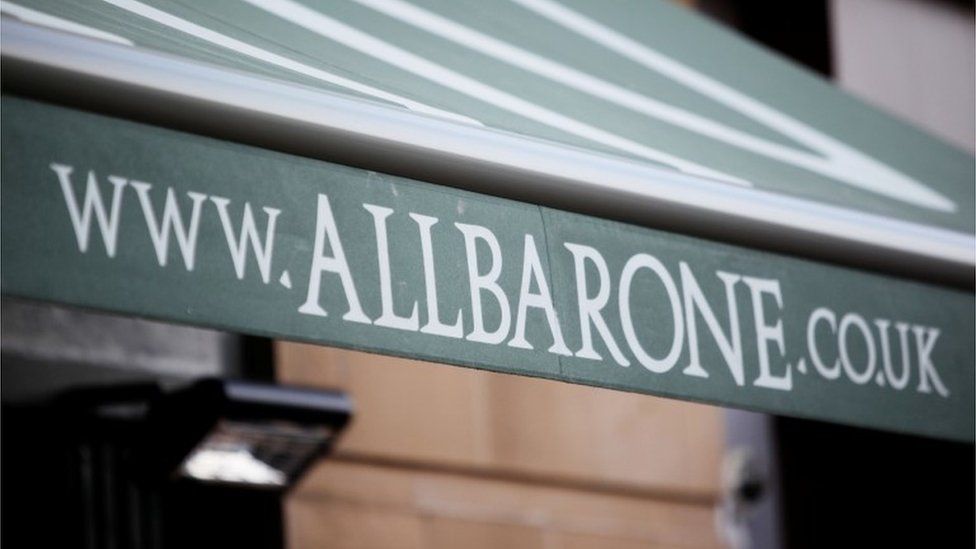 There are economic reasons to open pubs as well as social ones, he said. The industry employs millions of people, and Marston's generates about £500m a year for the government including direct and indirect taxes, he added.
'Confidence'
On Monday, rival pub chain Mitchells and Butlers also revealed more of the scale of the challenges it faces.
The chain, which runs outlets including Harvesters, O'Neill's and All Bar One, said it was burning through £30-35m a month.
It said sales between the end of September and 16 January were 69.8% below last year. It said it had agreed a temporary break from paying into its staff pension funds.
It is now in the process of trying to raise £351m from investors.
Phil Urban, the company's chief executive, said: "M&B was a high performing business coming into the pandemic… we have every confidence that we can emerge in a strong competitive position once current restrictions are lifted.
"The hospitality industry has done everything that has been asked of it to date and, now that the vaccines are being rolled out and infections are dropping, we are hopeful that pubs and restaurants will soon be allowed to re-open safely so that we can start to serve our customers again."
Source: BBC