Royal Mail has acknowledged delays to its deliveries amid "exceptionally high volumes" of post and anti-Covid measures.
Despite "exhaustive planning", some customers may be experiencing "slightly longer delivery timescales" than normal, the postal group said.
It came as people complained of late or missed deliveries.
Retailers including John Lewis, Boots and HMV have also blamed Royal Mail for delivery delays.
'Exhaustive planning'
On Thursday, online shoppers messaged Royal Mail, as well as contacting retailers directly, to complain about parcels failing to arrive in time – in some cases weeks after they were expected.
People also complained their post was arriving less frequently.
Others expressed sympathy for postal workers having to meet a surge in demand during the pandemic.
Mariusz Luczakowski runs a small chocolate company in Worcestershire and uses Royal Mail to send out orders to customers via first class delivery. Over the past few days he says he has received emails from customers complaining of delays – sometimes of seven or more days.
"I am feeling frustration, but at least it's not only me," he told the BBC.
"It is a really scary and uncertain time for a small business owner and so easy to destroy the reputation of your own company by not delivering on time as promised."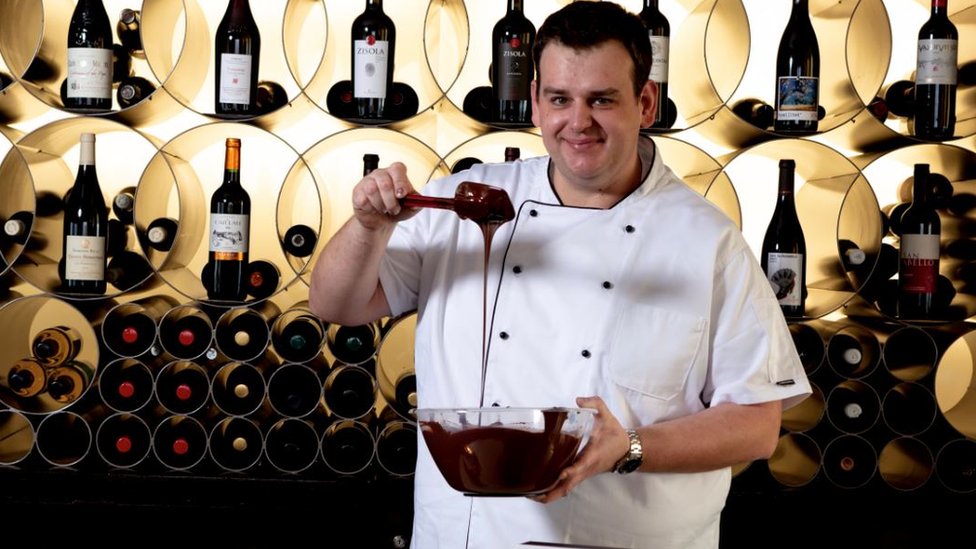 Neil Watts, 58, from Edinburgh, told the BBC he ordered a Christmas present online for his wife on 27 November and he still has not received it despite paying for next day special delivery.
"It's the frustration of trying to resolve it," Mr Watts said. "Tomorrow is two weeks before Christmas. Do I cancel the order or wait?"
A postman from Manchester, who did not want to be named, said their delivery office was short-staffed and had lost "around 20 staff" over the last two years.
"On top of that we're also receiving a far greater number of both parcels and letters than normal even for the time of year and are being told to prioritise tracked packets over everything else," the postman said.
"Everyone I speak to in the office feels awful that people aren't getting their Christmas cards and presents and many of us are working several hours overtime every day to try and prevent things backing up too much."
'Exceptionally high volumes'
In a statement, the postal group said there had been a "greatly increased uptake of online Christmas shopping", driven "in no small part" by the lockdown.
This meant all delivery companies were experiencing "exceptionally high volumes" of post, it said.
The company said it had hired about 33,000 temporary workers to support its 115,000 permanent postmen and women and had expanded its seasonal sites to help manage the anticipated growth in parcel volumes.
Coronavirus-related absences had also affected services, the Royal Mail's customer service account said.
"Despite our best efforts, exhaustive planning and significant investment in extra resource, some customers may experience slightly longer delivery timescales than our usual service standards.
"This is due to the exceptionally high volumes we are seeing, exacerbated by the coronavirus-related measures we have put in place in local mail centres and delivery offices.
"In such cases, we always work hard to get back to providing our usual level of service as quickly as we can."
The company advised customers to visit the service update page of its website.
Source: BBC