Police Scotland has reassured residents in Edinburgh after hundreds of people reported being woken by the sound of explosions.
However, police said that what people were actually hearing was the phenomenon known as "thundersnow".
Two "extraordinarily loud" thunder claps were heard over the capital just before 05:00.
The snow caused disruption across many areas, including temporarily closing the Queensferry Crossing.
Some residents in Midlothian, including in Penicuik and Loanhead, reported what they thought was a bomb exploding or a building collapse.
The sound, which is created when thunder and lightning combine with a heavy snowstorm, also caused dozens of car alarms to go off.
After receiving a number of calls, Police Scotland took to Twitter to reassure residents that there was no need to be alarmed.
"We have received a number of calls regarding people concerned about explosions heard.
"Please do not be alarmed, we are currently experiencing thunder and lightning," a tweet from their control room said.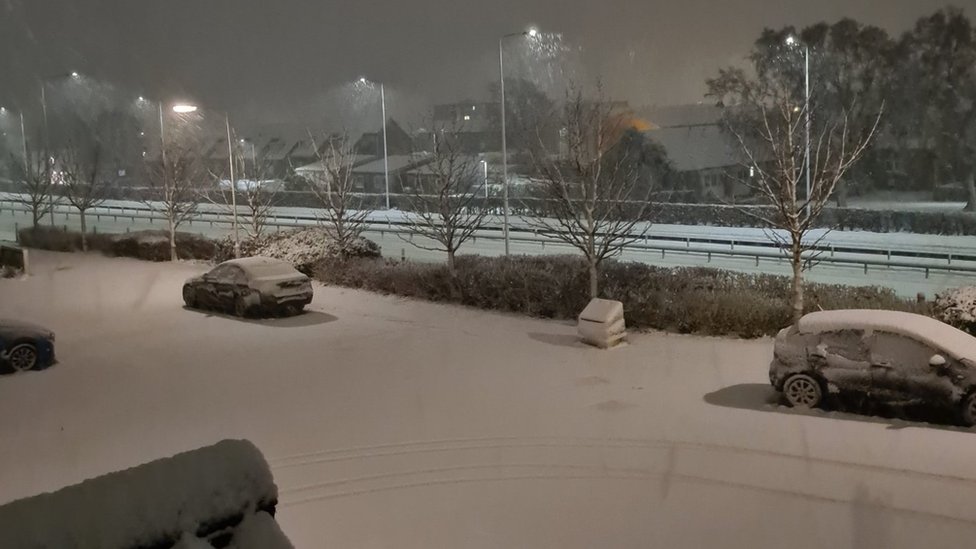 Anne Ash, who lives in Edinburgh, told the BBC the "extremely loud noise" woke her up.
She described it as sounding "a bit like a sonic boom".
"I leapt out of bed and ran to the window and saw it was snowing quite heavily.
"My husband said it was thunder and I was unsure so googled it and learned the term 'thundersnow'.
"A little while later there was a second loud boom which went for a bit longer."
She said the weather later quietened down, and the snow was starting to melt away.
The noise was also heard in Fife, with Leanne Duffy tweeting that it was "crazy" to hear the phenomenon.
Travel disruption
The snowfall has also caused issues on the area's roads, with the Queensferry Crossing closed for several hours in both directions on Friday morning because of falling ice and snow. However, it reopened at about 08:30.
It comes after temperatures plummeted to -9.6C in Altnaharra in the Highlands – making it the coldest night of the autumn/winter so far.
Some schools and nurseries have been closed due to the wintry weather.
In the Highlands, 10 primaries, two secondary schools and seven nurseries have been closed for the day, affecting almost 2,000 pupils.
A small number of schools in Aberdeenshire, Moray and Dumfries and Galloway were closed due to the adverse weather.
In the Scottish Borders, schools were open but some bus services were not operating.
ScotRail also warned that train journeys across multiple routes were facing "significant disruption", and asked passengers to check their plans before setting off.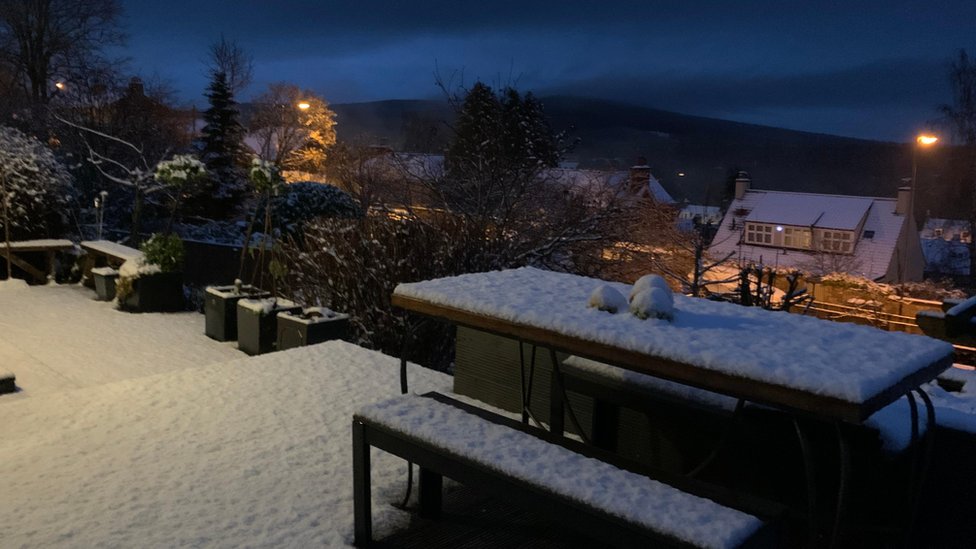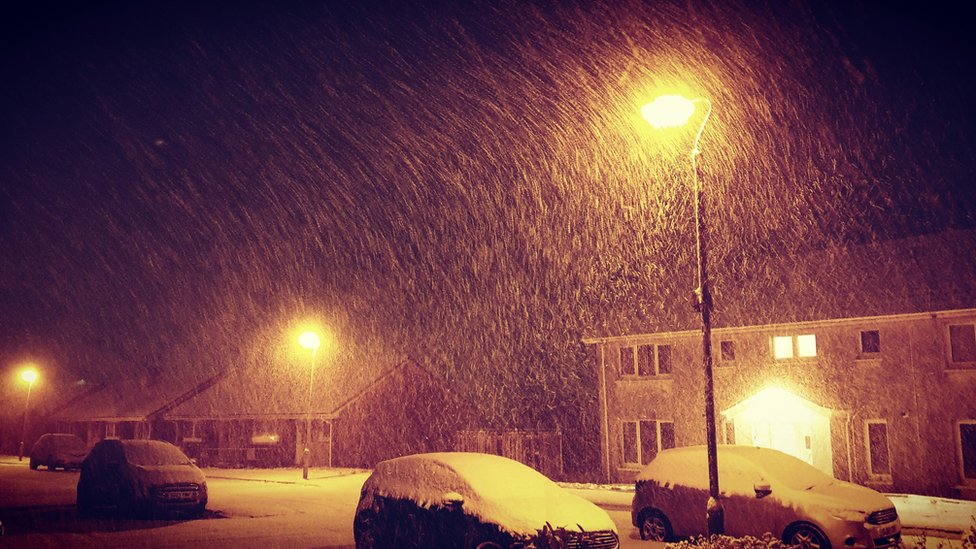 Forecasters have warned that Friday will be a cold and windy day across the UK, with spells of rain, sleet and snow – mainly over the north and east of the country.
A yellow warning for snow remains in place until 11:00 for the East Midlands, East of England and London and South East England.
The Met office said that the sleet and snow was expected to become confined to higher ground as the day goes on.
In the north east of Scotland, police warned of dangerous driving conditions on the A93 and the B993.
And in Ayrshire, officers urged people to take extra care on the roads because of the snow.
Also in the east of the country, the A70 Lanark Road West, just after Balerno, was closed after an articulated lorry got stuck due to the weather.
Source: BBC