Italy's Calabria has two pandemics: Covid and the mafia
"Until half an hour ago, 12 of our 18 Covid intensive care beds were occupied," says Demetrio Labate, fastening his protective clothing. "But now we're down to 11. We just lost another patient – he was 82."
The ICU doctor gives us our fourth layer of surgical gloves, checks that our overalls leaves no part of our body exposed – and with that, we follow him into the coronavirus ward of the Grande Ospedale Metropolitano, the largest hospital in Calabria.
This region in Italy's southern toe was quickly declared a "red zone" in early November as the virus wreaked its destruction.
"The second wave has hit us much harder than the first," he says, as he guides us between beds of patients on assisted breathing. "We are lacking staff – and the limited ones we have are doing several extra shifts." One of the female patients is conscious, in a ventilation helmet. She manages a brief wave of her hand: a small gesture to lift the spirits of the exhausted doctors.
"We are fighting this like lions so as not to keel over", says Iole Fantozzi, the hospital's director. "This wave was predictable because we felt free over the summer when cases were very low and people came in and out of Calabria."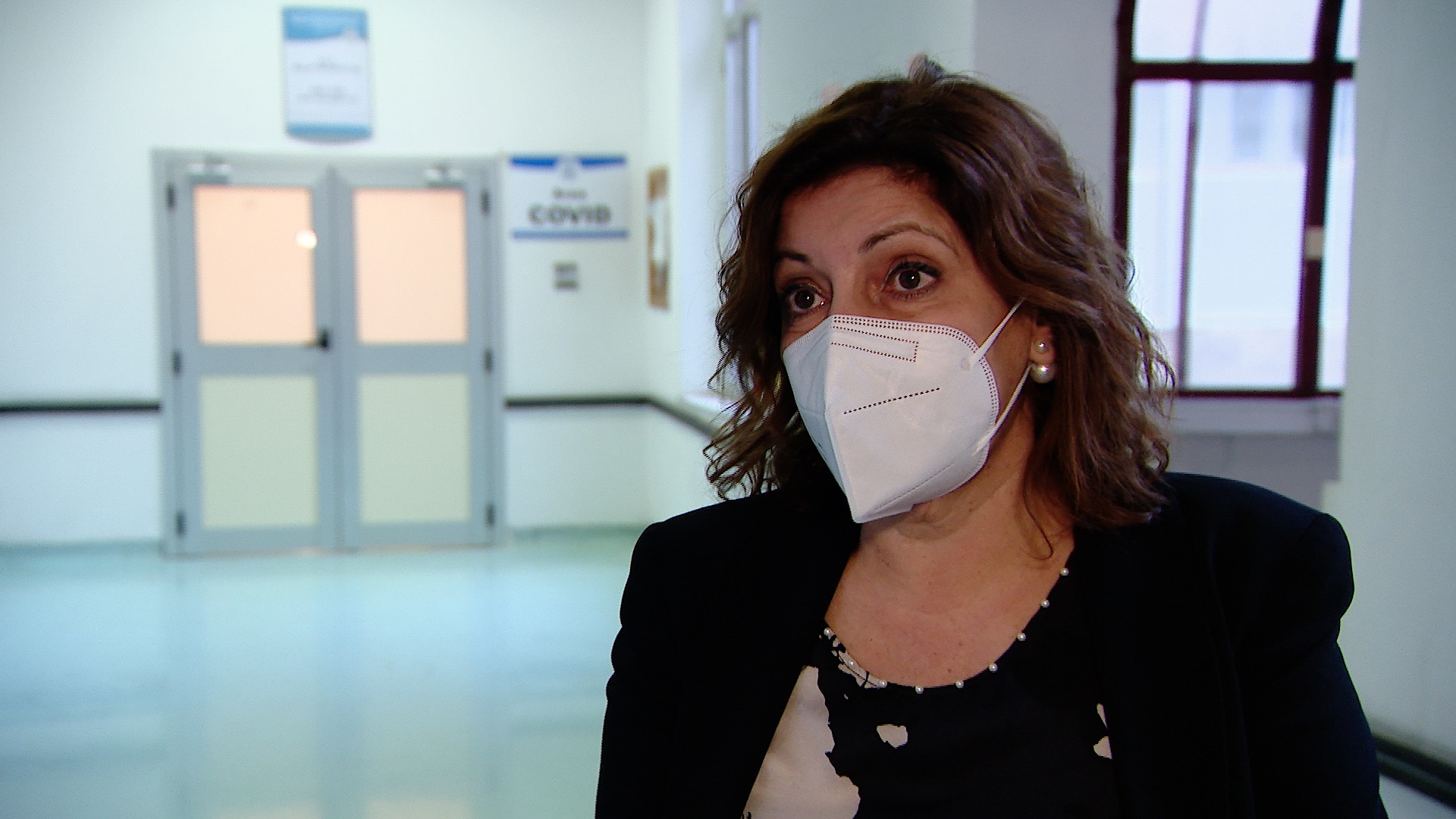 BBCIf numbers continue to rise, it will be a disaster for the whole of Italy, not just for usIole Fantozzi
Director, Grande Ospedale Metropolitano
Italy was the first country in the West to be crushed by the pandemic and was for some time its global epicentre.
With the eighth highest number of cases in the world, this month it became the second in Europe to surpass 50,000 deaths.
In July, when daily infections dropped to just over 100, a false sense of security set in as Italy threw open its doors to tourists and restrictions were rolled back. It is now paying the price, battling a lethal second wave – and once again its death figures are some of the highest in Europe.
But unlike March, when the pandemic centred on the wealthy northern region of Lombardy, the second wave is pummelling the impoverished south as well.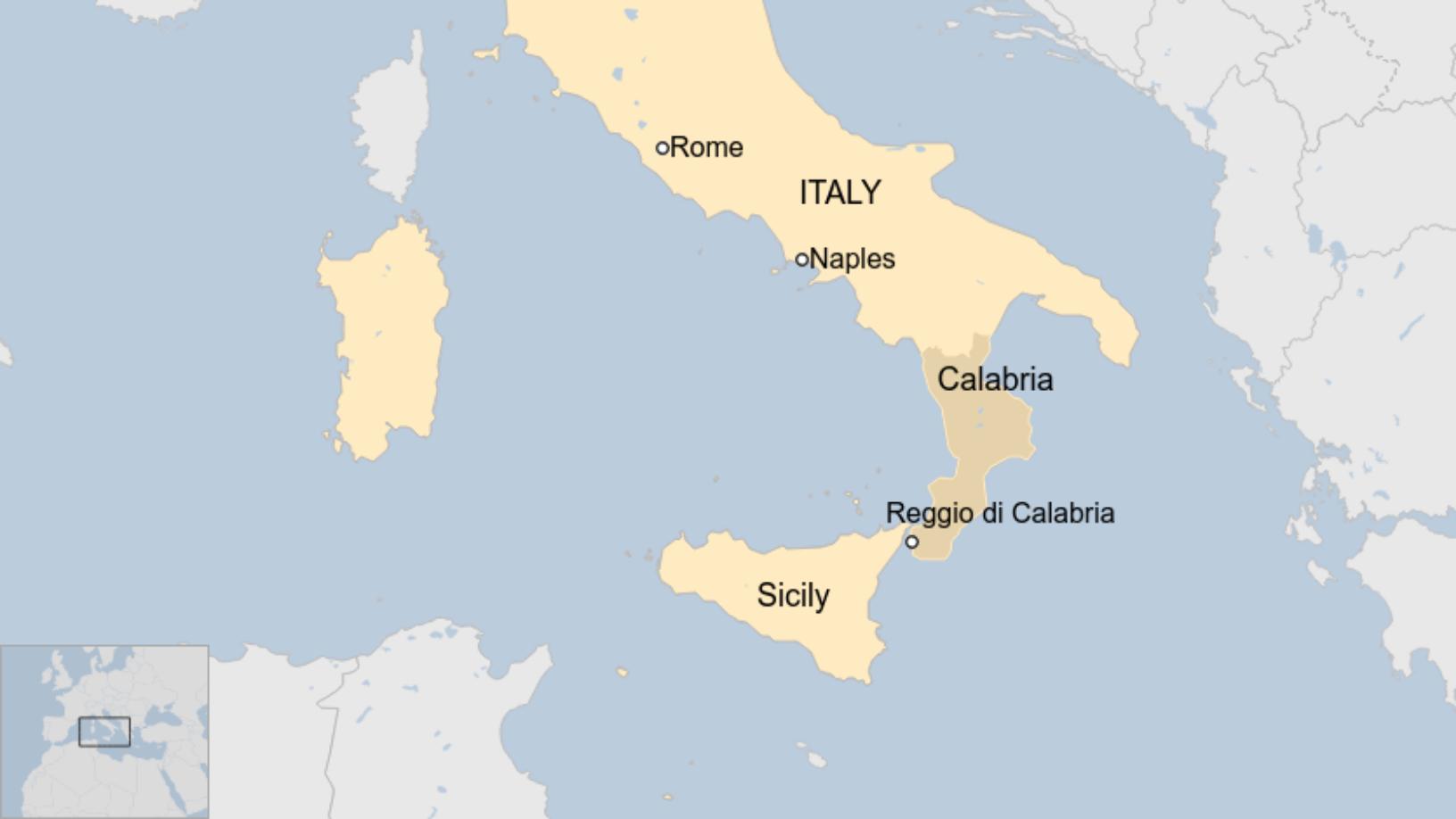 Calabria is Italy's, and one of Western Europe's, poorest regions. And while its infection rate and intensive care numbers are lower than northern Italy, its fragile health system is buckling – hence it was put into the highest risk category.
Why the south is suffering
Calabria has been left behind by decades of political mismanagement and plunder by its mafia, the 'Ndrangheta, which infiltrated the healthcare system.
Criminal gangs seized resources and ran up massive debts, leading to 18 of its public hospitals being closed and savage cuts to beds and staff.
Just days ago, a top local politician was arrested, charged with laundering money through 'Ndrangheta-controlled pharmacies in exchange for mafia support.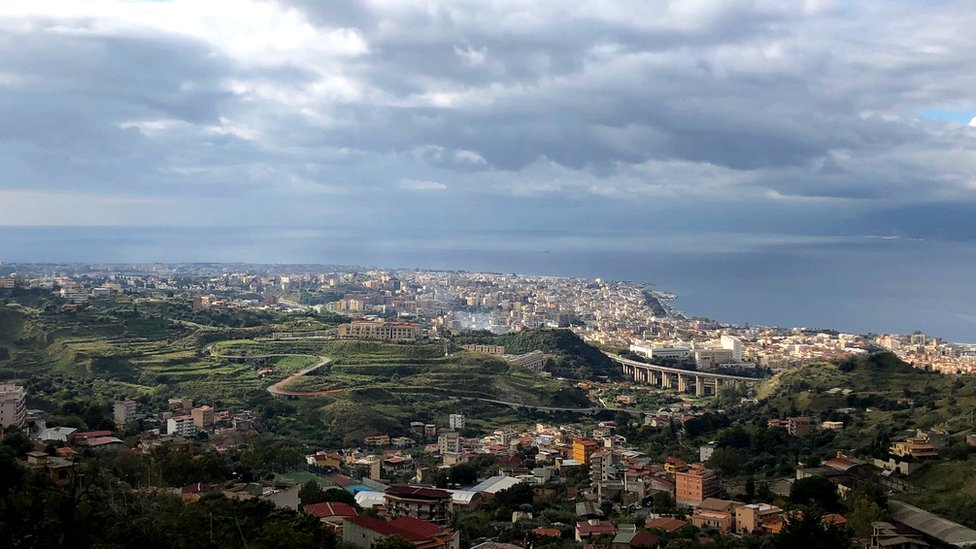 Corruption exacerbated serial political failings: two health commissioners for the region were fired within the past month. One was sacked after he called face masks useless and said the only way to catch the virus was to kiss an infected person with a tongue for 15 minutes.
Two other candidates nominated by the government refused the job.
"Calabria found itself without the appropriate hospitals to meet even the minimum requirements of coronavirus – so the whole system went into meltdown," says Santo Gioffrè, a gynaecologist who, as head of a local health authority, exposed fraud five years ago – but says he was silenced by the authorities.
We couldn't pay creditors and there were fake bills. As the mafia got rich, we now have no hospitals, no healthcare system, we're in an emergency Santo Gioffrè
Gynaecologist
That emergency is crippling Calabria's economy, the "red zone" designation closing businesses for a second time this year.
Mafia and Covid a double pandemic
At Filippo Cogliandro's restaurant L'A Gourmet the chairs are stacked on empty tables beneath glass chandeliers and the kitchen is silent. "A restaurant is like an orchestra", he tells me, describing the sounds of cooks at work and plates clattering. "And it's very hard to see it mute," he adds, tears welling up.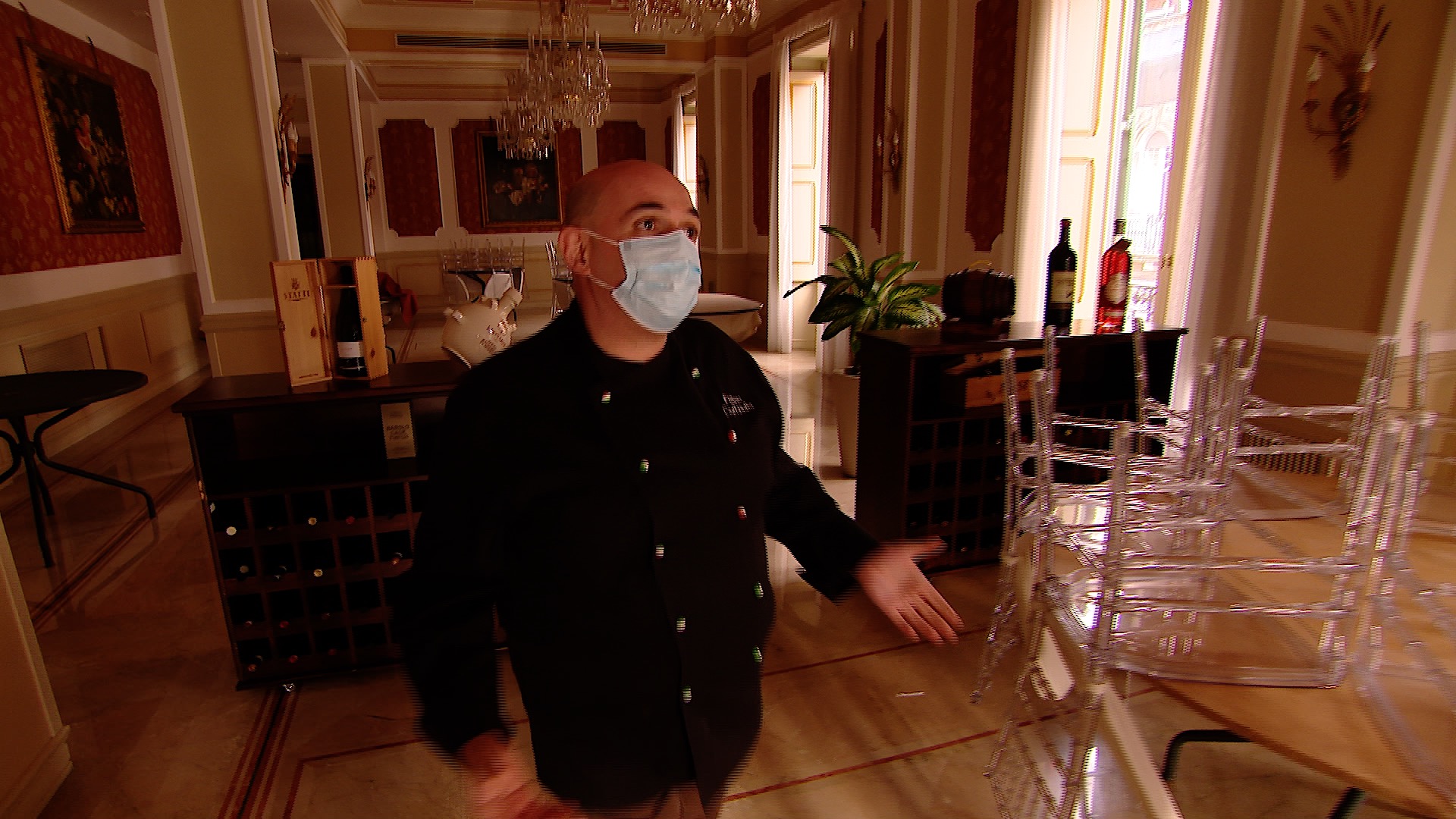 For now, my heart can't see the light in this darkness. But we will rise up – and defeat both Filippo Cogliandro Owner, L'A Gourmet restaurant
For the award-winning chef, the situation has echoes of 12 years ago, when he refused to pay 'Ndrangheta extortion money and the mafia's threats kept customers away. But he built his way back up then – and says he can do it again.
"The 'Ndrangheta and Covid are both pandemics," he says, the afternoon sun glinting through the windows of the elegant hundred-year-old palazzo housing his restaurant. "We'll destroy the virus with a vaccine – but the fight against the mafia will take longer."
Italy is starting to flatten the curve again and the 'R" value – the reproduction rate of the virus – has dropped below 1 in several regions, including Calabria, which has now been moved from being a red zone to orange as a result, allowing greater movement locally.
But in this scarred corner of Italy, the virus has exposed its fragile heart.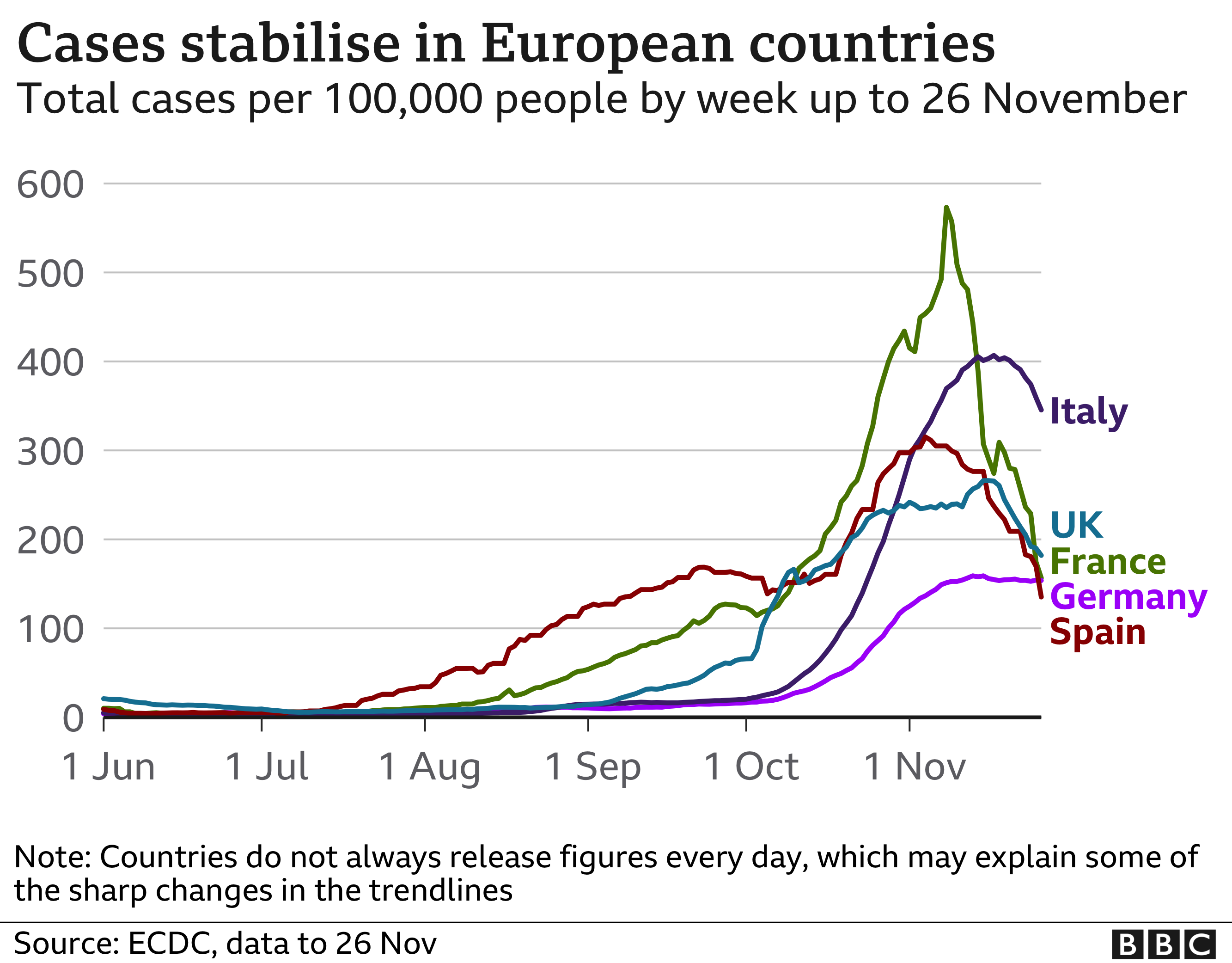 Source: BBC