Coronavirus: What are the UK travel quarantine rules?
Quarantine restrictions apply to people entering the UK from almost every country as coronavirus rates rise again.
From 04:00 GMT on Saturday, people entering the UK from Germany and Sweden will join those who must quarantine for 14 days.
The government is exploring ways to reduce this self-isolation period through testing.
Where can I go without quarantining?
People living in England are currently not allowed to travel abroad for a holiday, but can still make work trips.
In England, leaving home in order to travel for holidays can be punished by a fine, with penalties starting at £200 and going up to £6,400.
There are currently only a handful of places that travellers from England can visit without encountering restrictions – either when they arrive at their destination, or return.
These include:
Canary Islands
Foreign tourists can fly into Cuba at certain entry points
Gibraltar
Greece
Madeira and the Azores – if travellers cannot show proof of a recent negative test, they will be tested on arrival and have to quarantine until the result comes back
Maldives non-tourists must quarantine for 14 days on arrival. Tourists and short-term visitors must take a private Covid test no less than 96 hours before travelling
Many of these destinations require visitors to submit forms several days before departure.
Travellers from the common travel area (CTA) – the Republic of Ireland, the Channel Islands, or the Isle of Man – are exempt from UK quarantine.
However, some parts of the CTA, including Ireland and the Isle of Man, impose restrictions on travellers entering from England.
There are separate exemption lists for Wales,Scotland and Northern Ireland.
Could the quarantine period be reduced?
A new taskforce is considering ways that people arriving in the UK may be able to end their 14-day self-isolation early, through a testing system.
Transport Minister Grant Shapps told travel association Abta that travellers may be able get tested after about a week of self-isolation or even before they arrive back to the UK.
People would have to pay for their own private tests to avoid affecting NHS capacity.
How is the quarantine list decided?
The Joint Biosecurity Centre (JBC) – set up by the government to monitor coronavirus – works with the chief medical officers of each UK nation and advises on where should be on the list.
In the past, the decision appears to have been made when 20 or more people out of every 100,000 in a country, or island, are infected over seven days, but other factors are also considered. These include:
the estimated proportion of the population that is currently infectious
trends in the number of cases and deaths
information on a country's testing capacity
The government in England has introduced "regional travel" corridors, meaning it may impose separate quarantine rules to a country's mainland that it applies to one or more of its islands.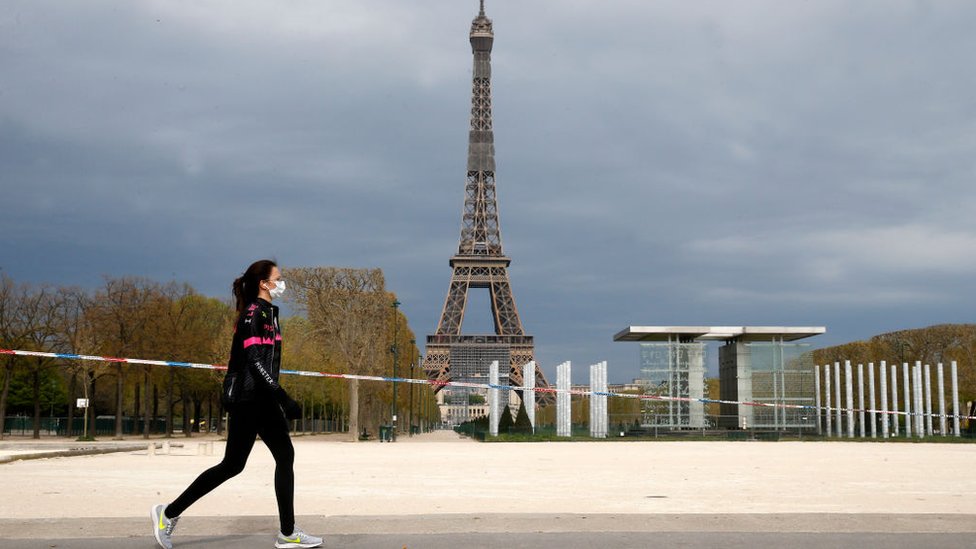 What are the quarantine rules?
Almost everyone entering the UK – including British nationals – must fill in a "passenger locator" form, regardless of whether or not they need to quarantine.
The form asks travellers to provide their contact details and UK address.
If someone who is required to self-isolate does not provide an address, the government will arrange accommodation at the traveller's expense.
For 14 days, starting from the day after arrival, people who are quarantining should not:
Use taxis or public transport to reach their destination on arrival in the UK, if possible
Use public transport or taxis once at their destination
Go to work, school, or public areas
Have visitors except for essential support
Go out to buy food, or other essentials, if they can rely on others
People returning from overseas will not be automatically eligible for statutory sick pay during this period, unless they meet the required conditions – such as displaying coronavirus symptoms.
What if I travel to a part of the UK with different restrictions?
The rules are complicated if you enter a UK nation which doesn't require you to quarantine, but then travel to another part of the UK that does within 14 days.
The measures apply to visitors to Scotland "irrespective of their point of entry into the UK," the government says.
If you travel to Wales, you will need to isolate for up to 14 days, minus the number of days you have already spent in the UK.
You don't have to fill in a new passenger locator form but must update any relevant information, including the address you will be staying at.https://emp.bbc.co.uk/emp/SMPj/2.36.2/iframe.html