A man has admitted causing the deaths of two young brothers in a hit-and-run crash in Coventry last month.
Corey, six, and Casper Platt-May, two, were on a family trip to the park on 22 February when they were hit by Robert Brown's car.
Both boys were taken to hospital with severe injuries but neither could be saved.
Brown, 53, of Attwood Crescent, Wyken, admitted at Warwick Crown Court causing the deaths by dangerous driving.
Corey and Casper had been with a group of up to nine children crossing Macdonald Road in the Stoke area of the city when they were struck.
Brown was remanded in custody for sentencing on 27 April.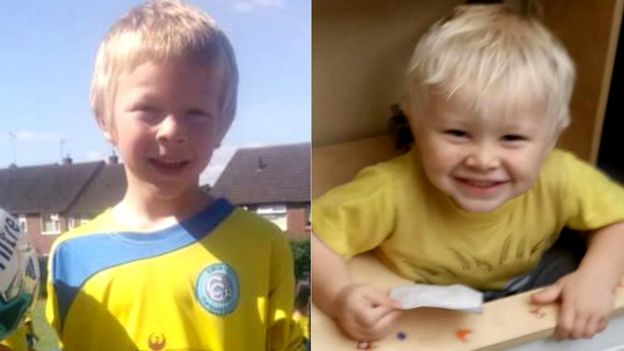 Tyrone Smith QC, defending, said the presiding judge would need to watch "troubling" CCTV footage before deciding on a punishment.
Brown admitted all charges, including two counts of death by dangerous driving, driving whilst disqualified, using a motor vehicle without insurance and using a motor vehicle without a licence.
Earlier this month the boys' mother thanked local people on Facebook for their support.
Louise Platt-May said she could not bring herself to talk about what happened to her sons, but that she was "overwhelmed" by the community's help.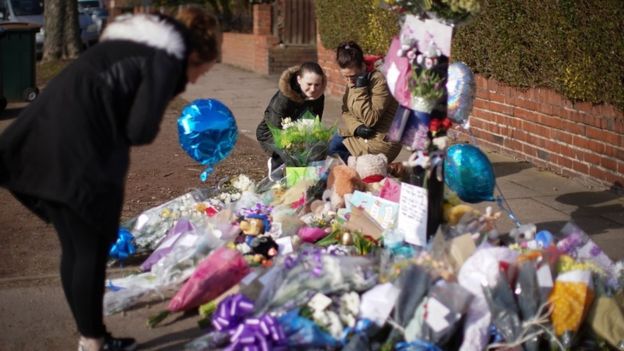 Previously she had described Corey as loving "school more than any kid I know" but said his "main passion in life was his football".
Casper "was so loving and caring and constantly told his family how much he loved them," his mother said.
She said: "He loved walking everywhere with his wellies and splashing in the puddles."
Rob Matthews, head of Ravensdale Primary School where Corey went, described them as "lovely boys", adding that Corey "lit up the room he was in with his energy".
The boys also have two brothers, aged eight and four